First Team News
1
City do the Harlem Shake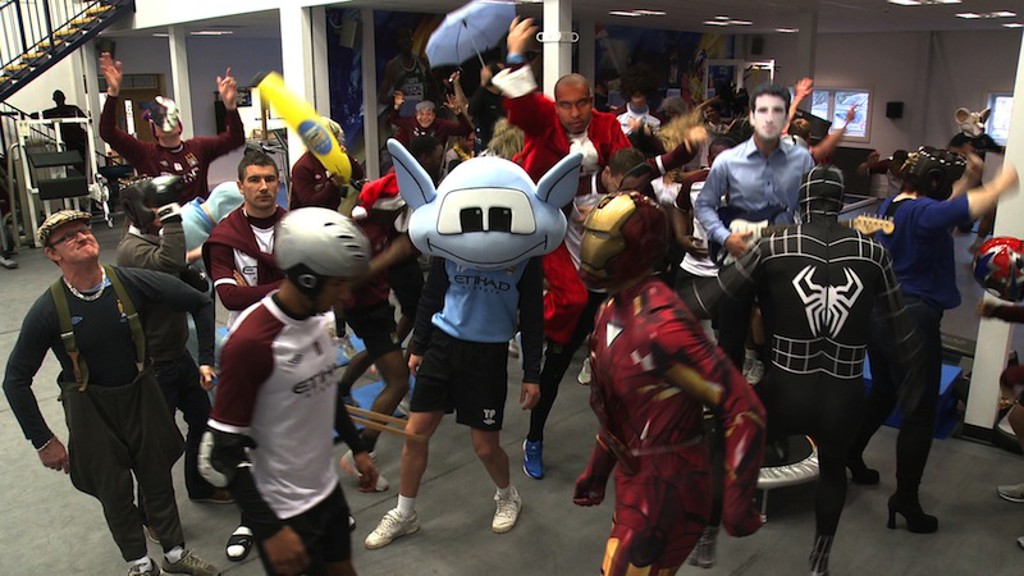 harlem shake
Are you ready to see the City squad as you've never seen them before...!?
City's first-team squad have performed their own version of the Harlem Shake - the latest viral craze sweeping the internet.
Joe Hart had been keeping a close eye on the YouTube dance phenomenon and decided it was time for him and his teammates to create their own version.
England's no.1 enlisted first-teamers Pablo Zabaleta, Micah Richards, Joleon Lescott, James Milner, Edin Dzeko, Scott Sinclair and Aleksandar Kolarov for City's rendition, as well as a host of EDS starlets, including George Evans, Devante Cole and Eirik Johansen.
CityTV were on hand to capture this ludicrous spectacle during a break between the morning and afternoon sessions of Wednesday's grueling double training session.
Everyone from firefighters, to soldiers to wrestling stars have performed the dance, with new versions being uploaded onto YouTube at a rate of 4,000 per day.
For the uninitiated, these videos typically last for 30 seconds and feature one person (often helmeted or masked) dancing to the song alone for 15 seconds surrounded by an unassuming group of bystanders.
Then, when the bass drops the video cuts to the entire crowd in weird and wacky outfits going crazy and dancing along to the song by New York DJ Baauer.
The craze originated from five teenagers known as The Sunny Coast Skate from Queensland, Australia, whose original video now has 13.4 million hits on YouTube.
Usain Bolt and supermodels at London Fashion Week have since performed the viral hit, prompting a mushroom cloud effect with more than 40,000 imitators recording their own original takes on the video, accumulating more than 175 million views worldwide.
City are the first major football team to enter into the craze, so get retweeting, liking and sharing on Twitter, YouTube and Facebook.