Men's Team
1
City v Chelsea: Aguero fired up!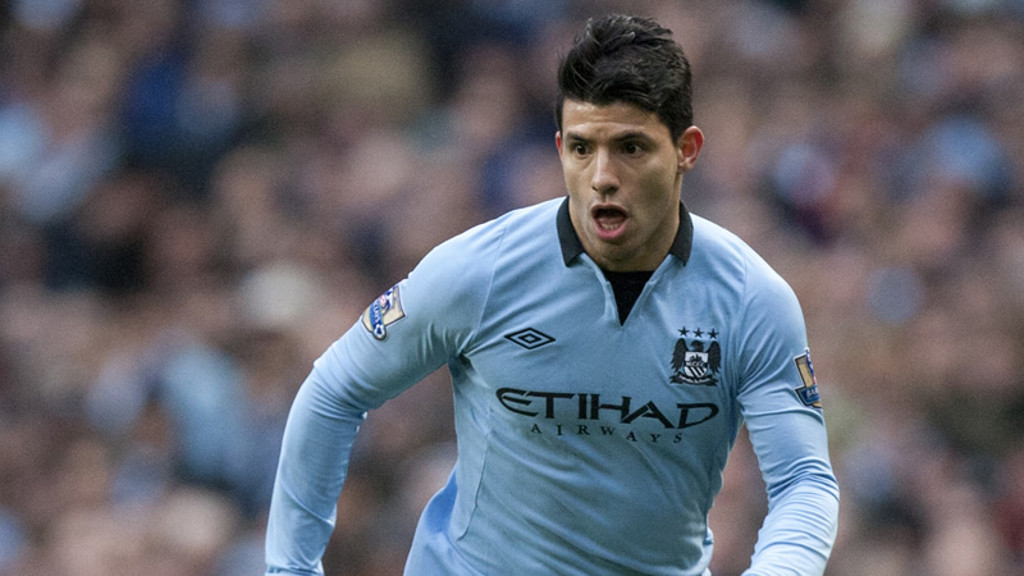 Sergio
Sergio Aguero believes a win over Chelsea will light the blue touch paper of what is becoming an eleventh hour bid to retain the Premier League title.
The Blues could go into Sunday's game with the European champions 15 points behind leaders Manchester United who play basement club QPR on Saturday, with games running out fast.
But while there is still a possibility, Aguero says there is everything to play for and City will be giving their all to somehow claw back the Reds' sizeable advantage.
"The boost of winning well against Leeds and getting the Southampton defeat out of our system was just what we needed," said Sergio.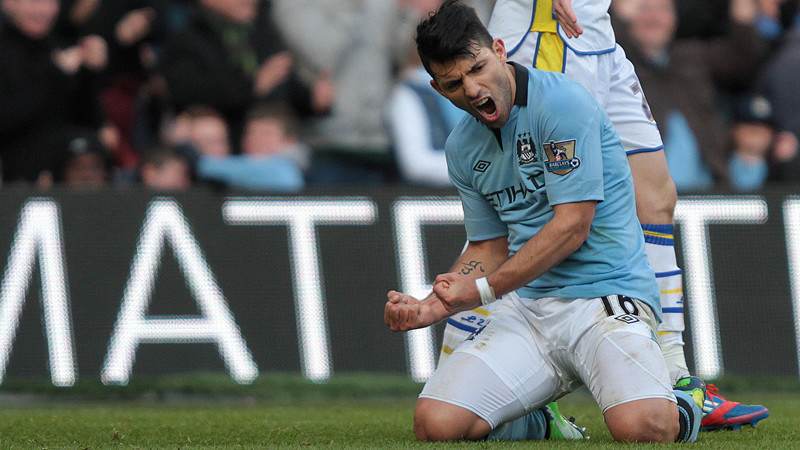 "The chances of ending this championship in the best possible fashion have only improved, but we know what we are capable of and have done for a long time. This is a team that always goes for the win in every game.
We've got a squad littered with great players fully committed to their team, proud and ready to bounce back from any setbacks. We've proven it before. Why can't we do it again?

...Sergio Aguero...
With Rafa Benitez's men just four points behind City, Aguero expects the West Londoners to come to the Etihad Stadium intent on taking three points and perhaps eventually overhauling the Blues into second spot.
"Chelsea are a great team," he conceded. "They've won the Champions League for a reason and even if they were eliminated from that tournament and haven't had as good as season as they might have expected in the League, they are still a great team with many fantastic players - but so are we.
"But we are even stronger at Etihad so while I hope it's a good match, it goes without saying I hope it goes our way.
Can we still win the title? I'd like to believe so. We can't give up even though it looks tough. I'd still rather think we can and, like I said last year, we'll fight till the end, I can guarantee that

...Aguerooooooooo!...
Finally, anyone with fears that Aguero may look to move on in the near future should think again.
The talismanic striker admits his relationship with the City fans will be hard to replicate anywhere else in the world and, in short, the man whose goal brought home the title for the first time in 44 years, has no intentions of leaving behind such adulation anytime soon.
"I'm very happy at City and I feel appreciated and loved here which means a lot to me," he said.
"It's been barely more than a year and a half since I've arrived and sometimes I feel like I've been here for all my life.
I keep a symbiotic relationship with our fans which always reminds me of our title triumph and that goal against QPR

...Aguero...
"How could I forget that? More to the point, why would I want to forget that?"
Read full exclusive interview in Chelsea programme on Sunday.