Men's Team
1
Pellegrini aiming high in 2014...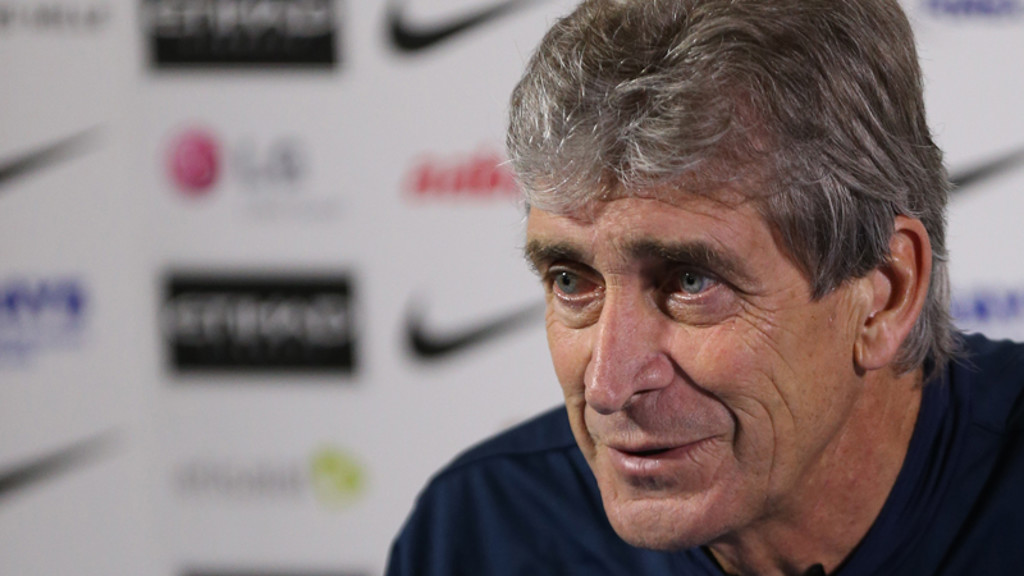 pellegrini
Manuel Pellegrini is hoping to carry City's excellent run of form into 2014 with a win over Swansea on New Year's Day.
The Blues have enjoyed an impressive string of results over the past four weeks, which began with a 3-0 win over the Swans in the reverse fixture.
"I think that it was a fantastic month for us. We played nine games during December; we won eight and drew just one," the Chilean smiled.
"In the league, we won six from the last seven and that is very important for us to recover points from Arsenal who were six points ahead of us.
"It's very important to finish the year in the position that we wanted to be. It's always better to be first, but to recover six points in a month is a great thing.
"We continue also in the Capital One and in the Champions League, so I think the first six months of the year was very good for us. Now in the second half, we try to win."
The Chilean has had his fair share of injury worries over the past few months and revealed that four players remain side-lined for the trip to South Wales in addition to the suspended David Silva.
"Martin Demichelis, Stevan Jovetic, Sergio Aguero and Micah Richards are the four players that are not fit," he said.
"Sergio is recovering from his calf injury; I suppose that in January he will be OK.
"Joe Hart has a cut below his eye, but it's not dangerous and he can play without any risk."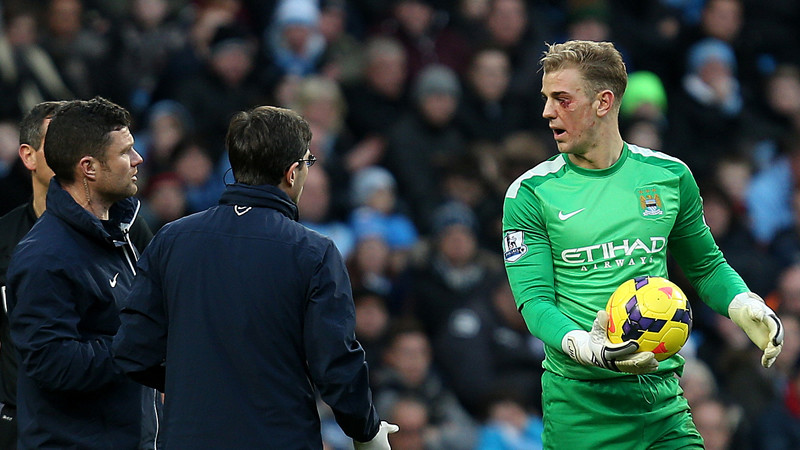 After a tough Boxing Day fixture against Liverpool, Pellegrini made six changes to his side for the clash with Crystal Palace less than 48 hours later. But, he hinted that some of those players who were rested could be back in the team on Wednesday.
"Pablo played against Liverpool and I think because he had a massive injury it was a risk for him to play two games in 44 hours," he admitted.
"Yaya Toure and Negredo were a little tired and I think it is better for them to be fresh."
Despite boasting an impressive home record against Michael Laudrup's men, the Blues have taken just one point from their two visits to the Liberty Stadium since Swansea were promoted to the Premier League in 2011.
With this in mind and his experience at away grounds so far this season, the Chilean is taking nothing for granted.
"Swansea is a team that are playing very well at home and away and we will need to be strong in every sense, defending and attacking, if we want to win the three points," he said.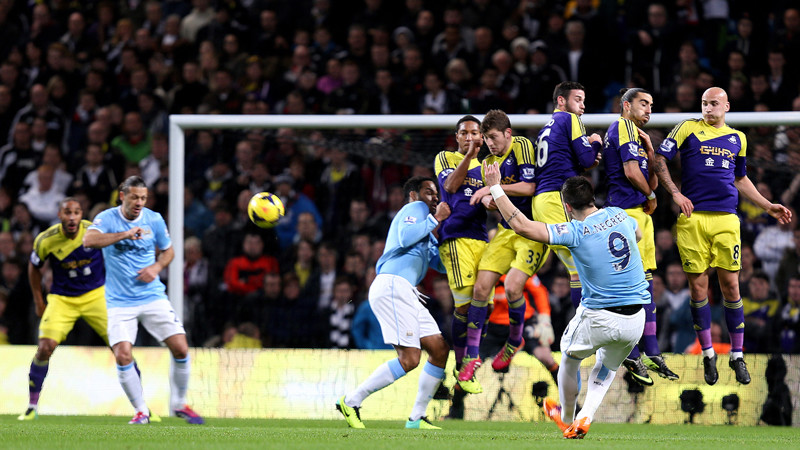 "I think every team in the Premier League can cause problems to our team and to all the other teams - it's so close this Premier League.
"Six or seven teams will be fighting for the Premier League until the end and this will continue exactly the same as the first half, that within four or five points, you have five teams. I think this will be exactly the same."
With the dawn of a New Year comes the eagerly anticipated winter transfer window, but Pellegrini was adamant it is not the first thing on this mind at the minute.
"For the moment, we are not talking about that. We are always analysing what we need or what we don't need. There is the possibility of the transfer window for every club, but we will see what we are going to do in the next days."