Men's Team
1
Pellegrini delighted with second half improvement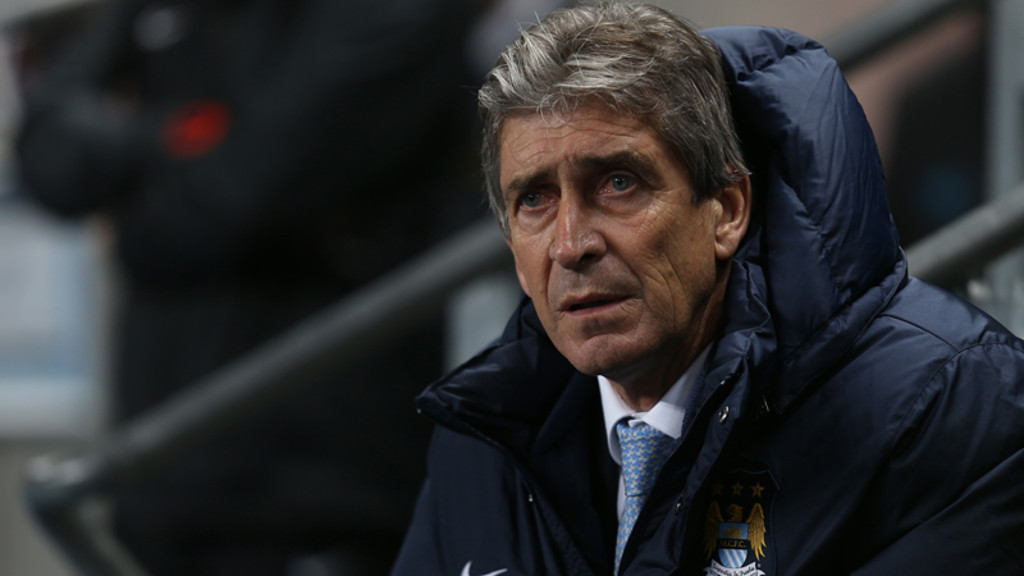 Manuel Pellegrini
Seven wins from seven games and 29 goals at the Etihad Stadium in the Premier League – it's little wonder Manuel Pellegrini was smiling in his post-match press conference.
City's 3-0 victory over a talented Swansea City side hadn't come easy but the Chilean was pleased with the collective intensity in his team's play.
Alvaro Negredo gave City the lead with a thumping free-kick five minutes into the game before Swansea took the game to the opposition for the remainder of the half.
However, the Blues turned on the style in the second-half, with Samir Nasri spearheading another impressive attacking performance from Manuel's men.
"I'm very pleased because we won against a very strong team," Pellegrini smiled.
"It's not easy to play against them, they have a lot of possession.
"We played too quickly in the first-half but we defended very well which is very important.
"Although they had a lot of the ball, I can only remember one good chance for Swansea in the first-half after we scored.

...Manuel Pellegrini...
"We hope that now we can start winning away – we deserved to win some other games we lost but in this week we have six points to play for.
"I knew before the game the way Swansea play – they are strong, especially when they have the ball.
"In other games, especially last Wednesday [against Plzen], we didn't defend well. I think today when Swansea played very well after we scored the first goal, we defended very well."
Nasri scored twice in the second-half to cap another breathtaking performance from the Frenchman.
Samir's form has been a key contributing factor in City's goal-laden first third of the season and his manager thinks it can carry on right through the campaign.
"Samir played very well, especially in the second half," the 60-year old said.
"He's playing free, he's happy – he feels he's an important player and the way the team plays is very comfortable for him.
"All of you know that he's a big player. I've played against him in the Champions League and he's a very good player. He's again playing how we know he can play.

...Pellegrini on Nasri...
Pellegrini also revealed that captain Vincent Kompany might return from his injury lay-off against West Brom on Wednesday and also took the opportunity to rubbish reports linking Sergio Aguero to Real Madrid.
"Tomorrow we'll see if Vincent can play. He has trained normally the last couple of days, so maybe he can play on Wednesday," he asserted.
"I don't know anything about that [Sergio to Madrid rumours], I don't think Sergio wants to leave, so I don't think there's a problem with that."
Pellegrini's Swansea counterpart Michael Laudrup was proud of his team's performance, despite the defeat, and stated his belief that City are the favourites for the title – if they can sort out their away form.
"It's a little strange to stand up here after a game we lost 3-0 and feel like we did many things right," Laudrup declared.
"But you must score when you have chances.
"At home, City are the best team right now. What I've seen here and in other games, I think they have so many top players and they have Aguero.
"I know he didn't score today but he's a fantastic player. He's strong, he's quick, he's so difficult to mark.
"City were one of my two favourites before the season started and if they can play as well away as they do at home, they are the best team."