First Team News
1
City v Newcastle: Mixed zone reaction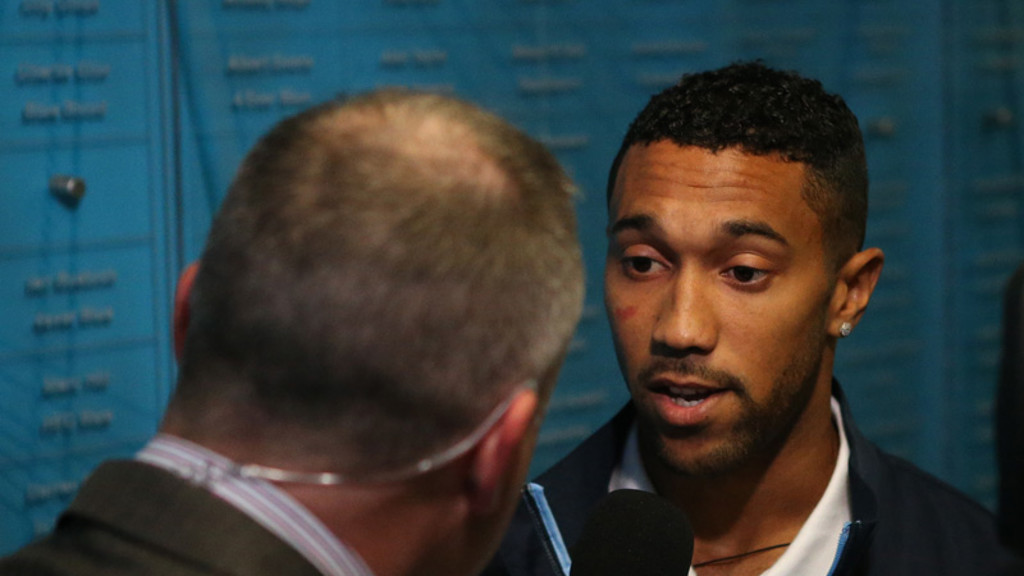 clichy quotes pic
The City players were more than satisfied with their evening's work against Newcastle that saw the Blues leapfrog United to the Summit after the first round of Premier League action.
Pablo Zabaleta, Gael Clichy, Sergio Aguero, Fernandinho and Vincent Kompany all spoke after the 4-0 win at the Etihad Stadium, some in the Press mixed zone, some via Twitter.
Zabaleta said: "We played with a high intensity today and I think we were good value for our victory. We know how the manager wants us to play and the communication has been excellent during pre-season so it was a good start and it was important to begin as well as possible.
"We have a big squad with competition for places and we have shown what we are capable of against Newcastle.
"People say there are just three teams in the title race but that's not true – Liverpool have improved and play attractive football though a lot will depend on what happens with Luis Suarez and there is also Arsenal and Spurs. The season has only just begun. It's going to be a very interesting season."
On Kompany's injury, Zabaleta added:
I think he has a problem with his groin so it is obviously not good news as he is our captain and very important to the team. We hope he can return as soon as possible

...Zabaleta..
Clichy has been impressed with the Blues' new signings. He said: "Jesus Navas is a really good player and caused a lot of problems tonight and all the players we have brought in are very good players.
"Fernandinho has played in Europe for eight years and has played for Brazil, Alvaro Negredo and Stevan Jovetic have shown what they can do in pre-season.
"We had a good team last season but have an even stronger team this time around and we gave a good performance tonight but it is just three points and we have to move on to our next game now."
Kompany tweeted: "Team was great. I felt great. Injury is a blow after all the hard work. I'll be back to that level in no time. Thanks for all the support!"
Fernandinho added, "Great victory tonight...thank you all for the support," while Aguero tweeted: "I really wanted to play again and doing it like this, with the team winning, a goal and so much support from the City fans, even better!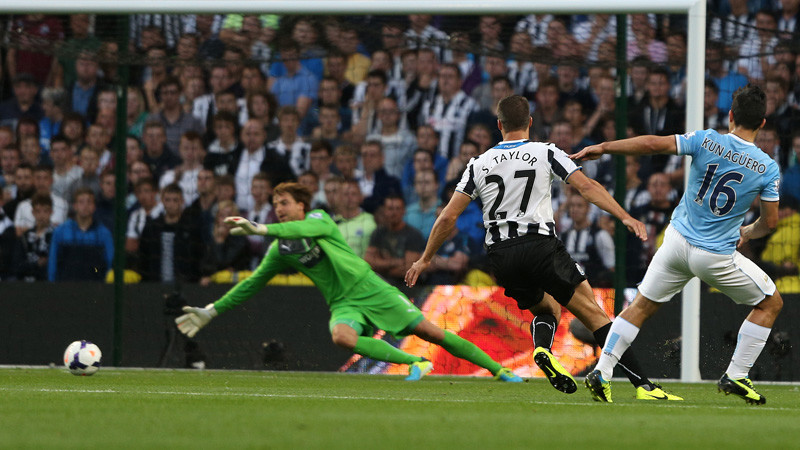 "I want to dedicate the goal to the national squad and the City medical team that made everything possible for recovering from my injury."