First Team News
1
Pellegrini hails Dzeko show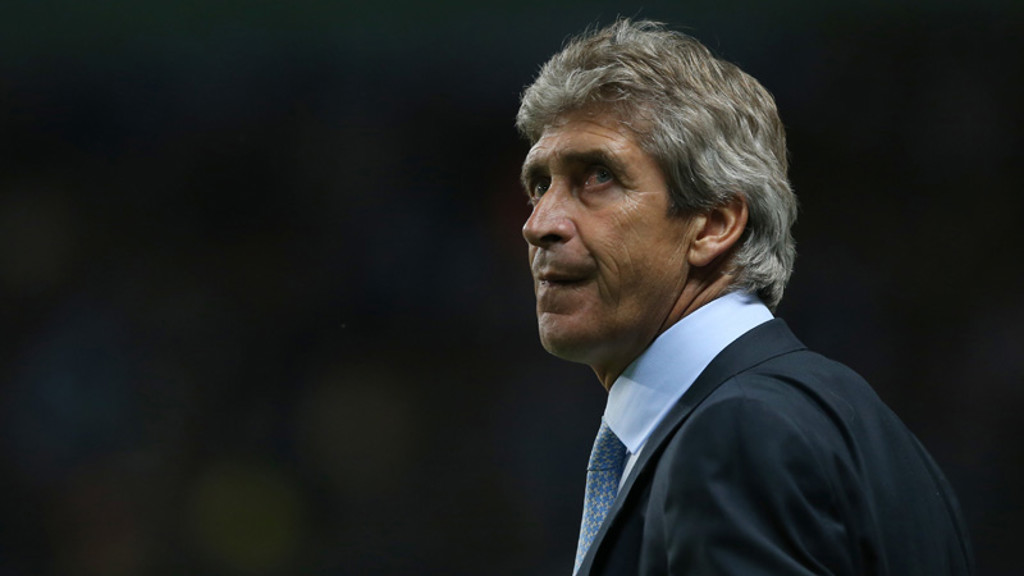 New City boss Manuel Pellegrini revealed that he enjoyed his first taste of life in English football but believes his team can get even better.
A devastating performance from the Chilean's side blew Newcastle United away in the opening game of the 2013/14 season but the 59-year old thinks that it's just the beginning.
Although Pellegrini refused to get carried away with the 4-0 win, Edin Dzeko's man of the match-winning performance was one aspect that did leave him purring.
"I trust Edin Dzeko," Manuel declared, "it was a pity he didn't score because he had a lot of chances and he played very well.
"We knew with the ball that he's a very good player but I think he played very well without the ball tonight. He had some important chances and he deserved to score today.
"I spoke to him when I first arrived and I told him that he will do very well for us.
"I am sure we are now going to see the Edin Dzeko that City bought from Wolfsburg two years ago."
On so many occasions last season City were made to pay for missed chances in front of goal but the new-look Blues showed a ruthless streak in this opening day victory that fired them to the top of the table.
In the post-match press conference, Pellegrini called on his side to continue this trend at Cardiff City next Sunday.
"The most pleasing aspect was the way the team played for 90 minutes, from the beginning the attitude was aggressive and we continued to play that way for the whole match," Pellegrini said.
"It's a very good start but I was very confident that the team would play well, we worked very hard during pre-season, we were trying another style of football and maybe we must continue to improve but for the first match, it was good.
"The first game is always special. This was very special for me and it was very important to win.

...Manuel Pellegrini...
"We are also very happy with both of the new players. Navas and Fernandinho played very well – Navas is always running and trying to make important passes inside the area.
"Fernandinho does a lot of work without the ball and he did well - I'm sure when Jovetic and Negredo come in and play 90 minutes they will do very well too.
"I'm very happy with the squad we have this season; we will need all of them."
On a day of many positives, there was one troubling moment in the 90 minutes when Vincent Kompany limped out of the game on 70 minutes.
Pellegrini admitted that it was "impossible to say at this point" whether it was a serious injury or whether the captain will be back in action in days rather than weeks.
"We will see what happens with Vincent tomorrow – the doctors will look and then we will find out how many days he may miss," he stated.
"I can't tell you exactly what happened. It may be a serious injury, it may be nothing – I don't know."
Pellegrini's counterpart Alan Pardew revealed that Steven Taylor had apologised to the team after his sending off for an elbow on Sergio Aguero.
The Newcastle boss was disappointed with the defender but had no complaints about the scoreline against a team with "fantastic talent".
"I thought for Steven it was completely out of character and I can't say any more than that," Pardew said. "He's an honest player and he made a mistake and he must pay the penalty.
"Against a very good side, up to that point, I thought we gave a very good account of ourselves. We tried to be positive but after the sending off we were just digging in, really.
"You look at that bench and you've got Nasri and Negredo coming on – in terms of finances and quality, they make it very difficult for teams to come here. We won't be the only team to struggle here this season."