Men's Team
1
Etihad Player of the Month: Vote now!
graphic for facebook
Who shone in sky blue last month? Who did more for the team than anyone else?
Don't forget by voting you will automatically be entered into a draw with the UK-based winner presenting the player of the month with the award in person at Carrington. One overseas winner will receive a personal video message, too.
Here are the five selected nominees for the Etihad Player of the Month award for April:
Samir Nasri
Two goals, two assists and a sparkling month for Samir Nasri make the France international one of the favourites to pick up this month's player of the month award. He made one goal and laid on the pass from which Yaya Toure scored against West Ham – he also set up James Milner in the 2-1 win at United and scored the Blues' only goal against Tottenham. All that, plus the small matter of the first goal in theFA Cup semi-final against Chelsea!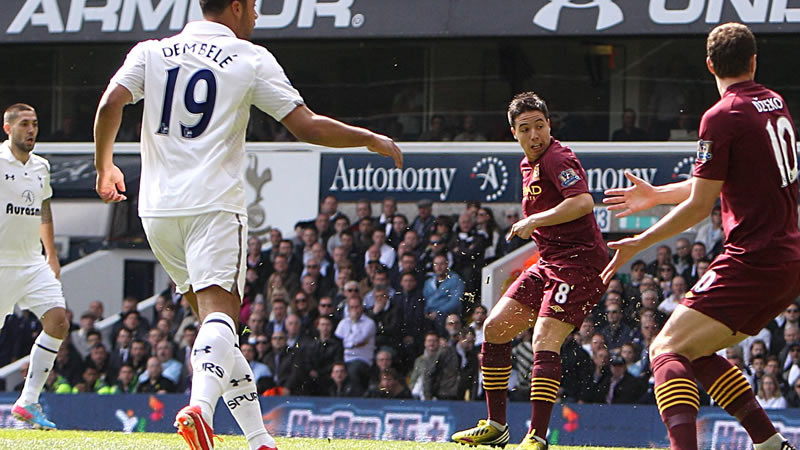 Carlos Tevez
Can Carlos make it back-to-back player of the month victories? Tevez's never-say-die attitude has been an integral part of the Blues' four victories out of five and he was the best City player in the 3-1 defeat to Spurs. Tevez also gave a typically robust performance against West Ham and scored a stunning late winner against Wigan, too. Another strong contender.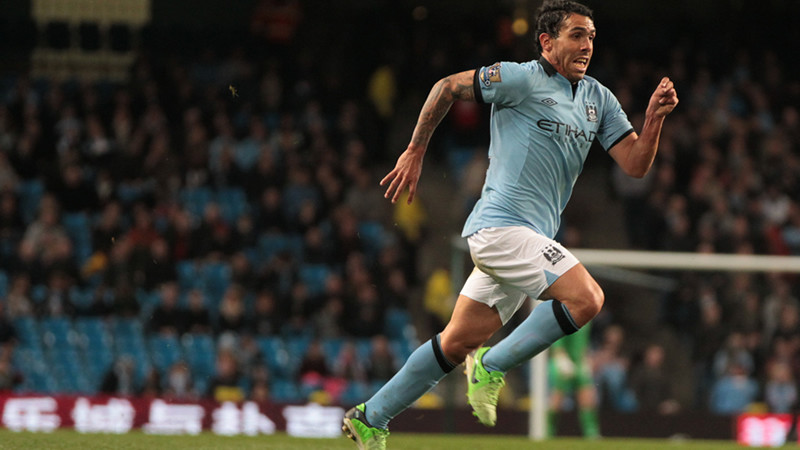 Sergio Aguero
Sergio scored three times in April and each goal was of the highest standard. His superb solo goal against United handed City a 2-1 derby win and he followed that by scoring the decisive second in the FA Cup semi against Chelsea to book the Blues' place in the final against Wigan. Sergio wrapped up the month by finishing an excellent team goal against West Ham at the weekend to more than qualify him as a nominee in this list.
Yaya Toure
Yaya produced a man-of-the-match display against Chelsea in the FA Cup and gave impressive displays against United and West Ham, scoring a stunning strike in the latter game to seal the points and take his goals tally into double figures for the season.
Vincent Kompany
A commanding month from the skipper who is reaching peak form as the season draws to a close. City have won five out of six games since his return from injury and Kompany has led from the front on each occasion.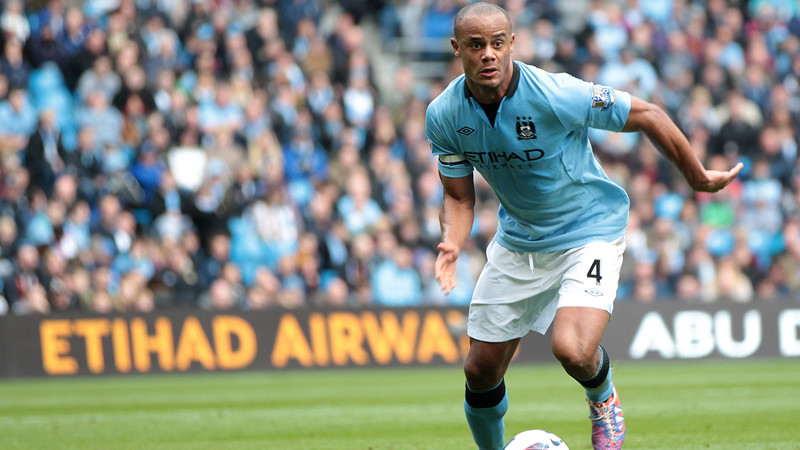 Cast your vote now! The poll closes at noon on Monday 6 May.