First Team News
1
Memorable games: Yankee Stadium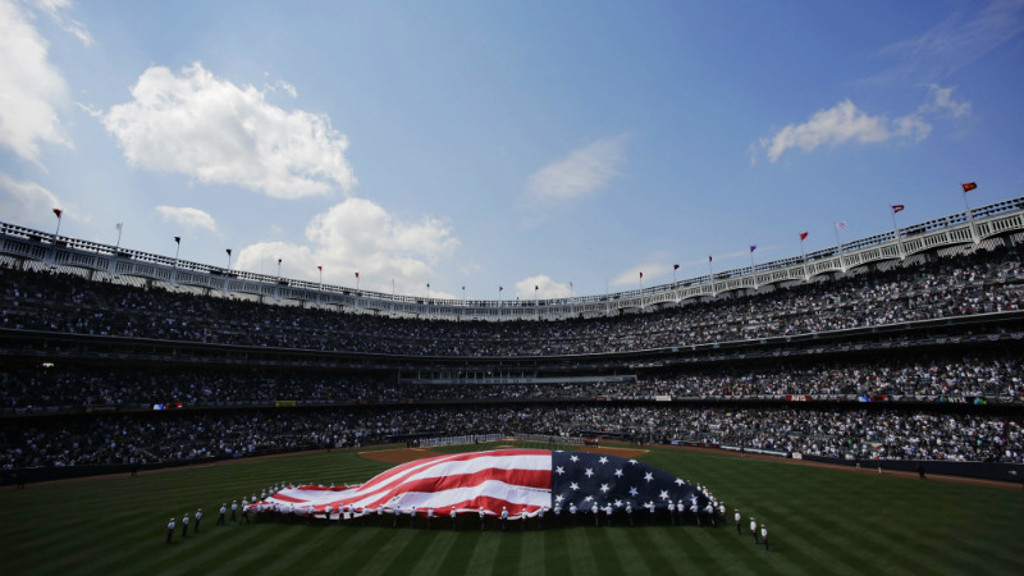 Yankee Stadium
As Yankee Stadium prepares to play host to City's friendly with Chelsea in May, we examine the most memorable games at one of the most famous sporting venues in the world…
The current Yankee Stadium opened its doors in 2009, and the first game ever played there was an exhibition baseball match between the New York Yankees and the Chicago Cubs in April of that year.
Constructed across the street from the site of the original Yankee Stadium, the stadium has since played host to two football matches.
Chelsea are already familiar with the ground, having faced Paris Saint Germain there last July – 38,202 watched the game end in a 1-1 draw.
The following month, Real Madrid fired five past AC Milan in front of a crowd of 49,474, and went on to win the match 5-1.
Baseball fans have also found the stadium a happy hunting ground. The Yankees smashed a Major League Baseball record, becoming the first team to record three grand slams in a single game in a historic match against Oakland Athletics.
In 2009 Derek Jeter became the Yankees all-time hits leader, overtaking Lou Gehrig's record in the new stadium after 72 years.
Yuri Foreman fought Cotto at the Yankee Stadium in 2010, in the first boxing match in the Bronx since 1976, known as the 'Stadium Slugfest'. Cotto's victory secured him the WBA super welterweight title.
A fine soccer tradition stretches back to the original Yankee Stadium, which was first host to football in 1931 when Celtic defeated the New York Yankees.
Pele turned out at the venue regularly during the 1976 season when the New York Cosmos temporarily called the stadium home. The Brazilian superstar grabbed 31 goals during his two year period representing the side.
The Cosmos were the star attraction in the venue's last ever football match, as they defeated the Miami Toros 8-2 on August 10, 1976.
We will bring you full coverage of the tour that will immediately follow the Barclays Premier League season here on mcfc.co.uk.
Get all the latest news, event and competitions straight to your inbox!