A corner of Milan will be dressed in sky blue on Monday night as Mario Balotelli relives one of the great moments of his career.
The former City striker opened the scoring in last season's 6-1 trouncing of United and then lifted his shirt to reveal the 'why always me?' motif that will follow him to the end of his career.
A season on the mercurial Italian forward will not be appearing for the champions but will be lining up behind them as a fan hoping that history repeats itself.
"The goal I scored at Old Trafford was a great moment in my career, like the goal I scored for Italy against Germany in the last Euros," recalled Mario who has been in fine form for his new club.
To score against United with the City shirt is a wonderful feeling

...Mario Balotelli...
"As soon as I arrived at City, everyone talked to me about the derby as the game to win and the Old Trafford as the stadium to conquer... I understood that - and did it!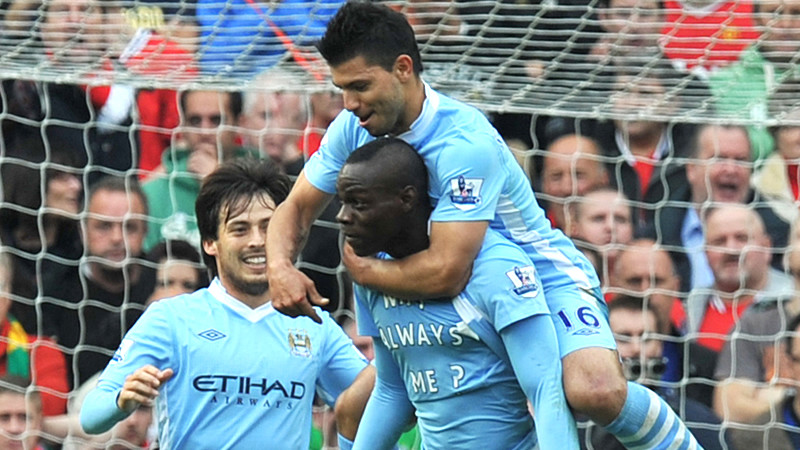 "I am sure me and Nigel (de Jong) will watch the game - perhaps not together - but we will both supporting our ex-teammates, the boss and the supporters big time: we want a win.
"I am sure Roberto Mancini will find the right way to win the derby. I really hope City win."
Balotelli is keeping his fingers crossed too that the Blues go on to land the FA Cup, a trophy he lifted during his stay at the Etihad Stadium.
"The FA Cup is a prestigious and important competition and winning it means to have glory for everyone, players, the whole team and the supporters," he said.
"I have been lucky enough to experience another great moment against United (in that competition) that I have been very happy to share with my teammates and the great City supporters.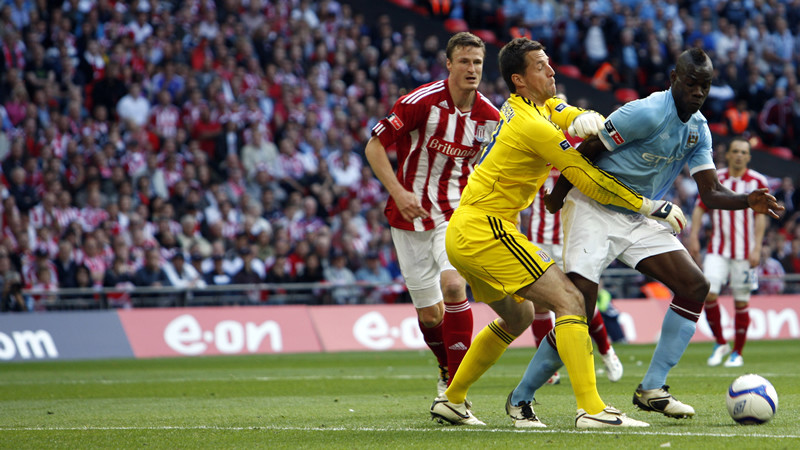 "Of course I hope that City can win the FA Cup, the team has the potential to do it and the boys deserve at least a trophy in this season."
Next season Mario says he would like nothing better than to play against the Blues in the Champions League including what would be an emotional return to Manchester.
"With AC Milan we are trying to qualify for Champions League directly, without needing the preliminary phase and I am sure that City also will qualify for the Champions League and I hope to come back to play at the Etihad," he concluded.
"If that will happen I will come back with love and respect for everyone: Club, players and supporters. I would love a CL group with AC Milan and City, it would be great."