First Team News
1
Our one aim is to win - Kolarov
Aleksandar Kolarov is hoping a run of good results in both the league and the FA Cup means City can end the season on a high.
As the Manchester derby approaches, the 27-year-old admits the Blues would prefer to be in a stronger position in the Premier League, but stresses they are still hungry for success.
"It's always an important game between the two teams, so we'll be hoping for a good performance and hoping that we can win at Old Trafford again," he said.
"It's near the end of the season and it would mean a lot to our fans if we beat United and then if we were to win the FA Cup, it would be a good season for us.
"We just want to win every game and to end our season well."

...Aleks Kolarov...
City travel to Old Trafford knowing that a win would reduce the gap at the top of the table from 15 points to 12 with six games left to play.
Although the Serbian believes the Blues are still in with a chance, he concedes this may be Manchester United's year.
"We will fight to the end of course, but to be honest 15 points is a very big gap," he said.
"We didn't win some important games and lost a lot of points away this season and I think they performed better.
"We also missed some very important players during the season like Yaya and Vincent, but we are still a good team and we have a lot of good players and have very good options on the bench. I think the fact that we lost a lot of points in key games was the problem.
"But for us that doesn't change anything. We know how important this game is and we are going to Old Trafford with one aim and that is to win."
Asked how he remembers last season's emphatic 6-1 win over Sir Alex Ferguson's side, the defender said it was a very special day for the whole club.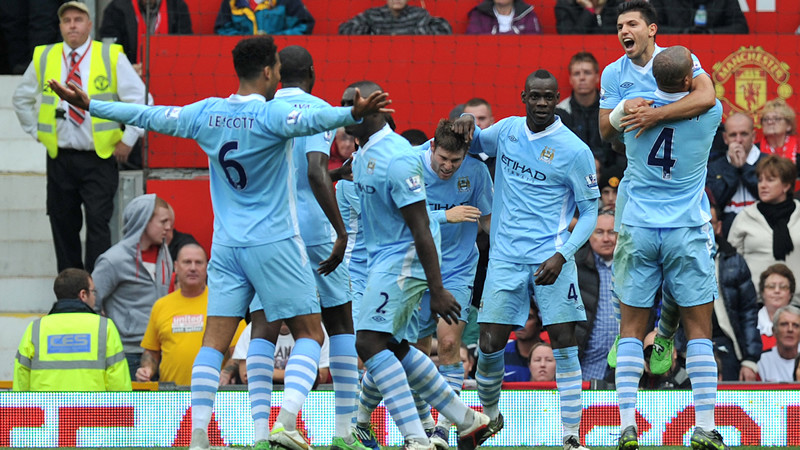 "It was a great moment for us," he smiled, "We were in a great moment, it was a big victory for us and for everyone involved with Manchester City."
"But at this moment it is different, they are first and there is a big gap. They are confident right now, so it will be a different game.
"But if we play like we can and we are 100 per cent prepared, we are better than them."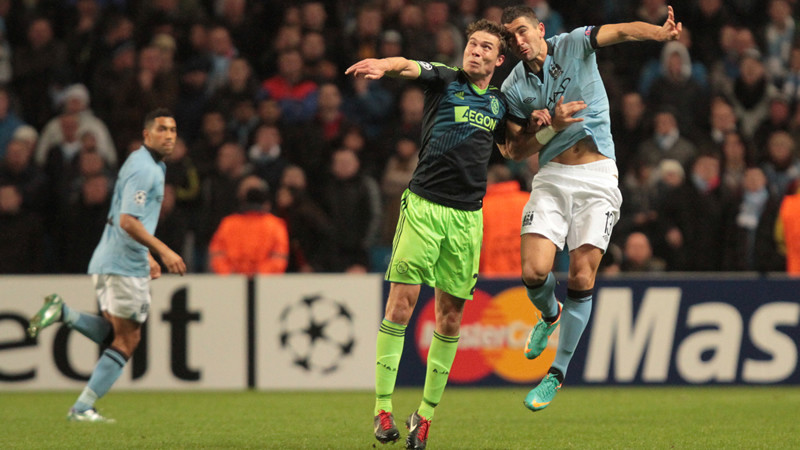 It has often been said that defending a Premier League title is perhaps more difficult than winning it.
Kolarov admits there may be some truth in this theory, but believes there are positives to be taken from the pressure of being champions.
"It's hard to defend a title because everyone wants to beat you," he said.
"But we have to play with this pressure like Manchester United over the past 20 years – this is good that we have this kind of pressure, it is better as you are always concentrating.
"I think in the end this will make us stronger."