First Team News
1
Kompany hungry for more success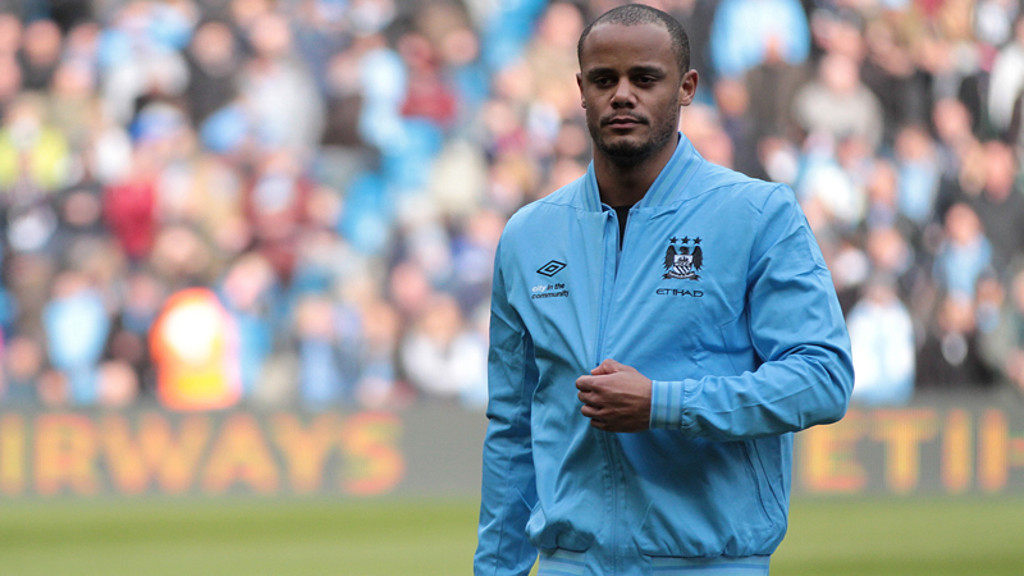 Mancini
Skipper Vincent Kompany says City are more determined than ever to end the season on a high after the title race officially came to an end on Monday evening.
The best the Blues can now finish is second in the Premier League but there is still the FA Cup final to look forward to and Kompany says the success of this campaign now hinges on the clash with Wigan next month.
"Having tasted success we obviously wanted to win the title again this year, but there are five or six clubs who started the season wanting to win the title as well and it's not always possible," he said.
"But our season also depends on our result in the Cup final and we shouldn't forget that.
It's very important to us and if we get a good result it can get us going again in a positive way for next season

...Kompany
Kompany, who clocked up his 200th appearance for the Blues in the 2-1 win over United, knows what a handful Wigan can be having already experienced two close league games this season - plus the Etihad clash still being fresh in the memory.
Though the Blues are bound to start as favourites, Kompany believes playing at Wembley is a great leveller and there will be no complacency on the day.


"We know it won't be easy, especially as the pitch at Wembley is bigger than any other pitch in the world. It's enormous, trust me!" he said.
"The impression it gives you, whether it's the 90,000 fans or the actual size of the pitch itself, it's huge.
"Wigan play good football, their coach is Spanish, and they play in a system which is unique in the Premier League.
"They play 3-5-2, which means you have little time to get organised or get re-organised against a team like that. There's a risk, but we were woken up when we played earlier this month and there won't be a surprise this time."