Men's Team
1
Platt pleased with City reaction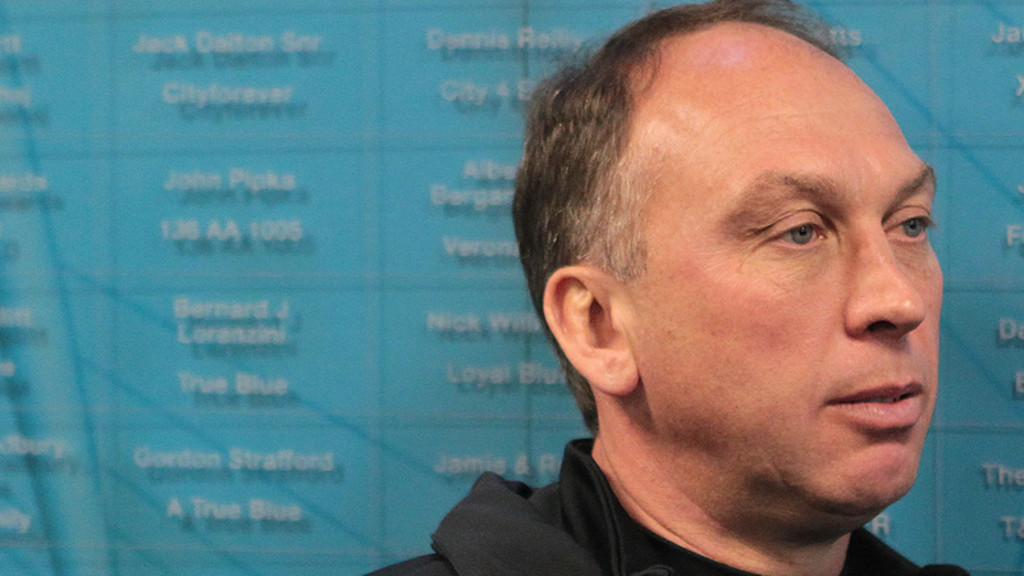 platt
David Platt expects City to close out the season in style, regardless of the title defence being over.
City's first-team coach believes that the dominant 2-1 win over West Ham proves that motivation is still in ready supply - even after Manchester United finished off the title race on Monday night.
Spectacular goals from Sergio Aguero and Yaya Toure did the damage on a comfortable afternoon for the FA Cup finalists which helped to shake off the disappointment of defeat to Spurs last Sunday.
"It was a response that we expected as this club has now got to a point where it's expected to win football matches regardless of whether there's anything on the game," Platt declared.
"We want to secure second place mathematically as soon as we can, even if we do that with two games left, that doesn't negate the importance of those last two games anyway.
"It's not necessarily about making a point or having a reaction as we expected Manchester United to get over the line sooner or later anyway – our disappointment was because of our result against Tottenham Hotspur not because we gave them a chance to finish off the title."
Andy Carroll's last-minute consolation goal was one sour note on a pleasing afternoon for City supporters but Platt was quick to deflect any criticism from Joe Hart for his failure to keep the powerful left-footed strike out.
"I think Joe's back spasmed as he kicked the ball out before – he'll be a bit sore tomorrow but he'll be OK on Monday," Platt revealed.
"If you're carrying that kind of injury, it can happen.
There's nothing visible there in terms of an incident that led to the injury - when you look at the ball when it's gone in, you can see that he can't get down low to save it.

...David Platt on Hart's role in West Ham consolation goal...
"Most keepers because they're throwing themselves around left, right and centre during the week will have issues like that from time-to-time - it's not a bad one, it's a 24-hour thing."
Carlos Tevez was named Man of the Match by the stadium announcer but another player with a good case for the award would have been Samir Nasri, who has been excellent in recent weeks.
There has been paper talk of a rift between the Frenchman and Mancini but Platt was quick to step in to set the record straight.
"I don't think Roberto has ever directly criticised him, he made some general comments and you as the media attach that to one player rather than take it as the generalisation that it was," he stated.
"Samir is a tremendous player, who has played very well recently but that doesn't mean because Robbie has answered a direct question tongue-in-cheek and it's dramatized in the way it was, that that's a contributing factor in him playing well – if it is then I'll have a pop at him, too!"