Men's Team
1
Manchester United v City: Connections part I
Five links between the two clubs ahead of Monday's Manchester derby...
Carlos Tevez
One of the most recent examples of a player to step over the City/United divide was Carlos Tevez who crossed town to the Etihad Stadium in 2009.
El Apache is one of the most decorated footballers currently playing the game - South American footballer of the year for three successive years between 2003 and 2005 and has won three Premier League titles, an FA Cup, the Copa Libertadores, the Champions League and the FIFA World Club Cup.
Not bad for a 29-year old!
Tevez was captain when City ended their 35-year wait for a major trophy with the FA Cup in 2011 and made a vital contribution to the Blues' title success in the closing weeks of the 2011/12 season.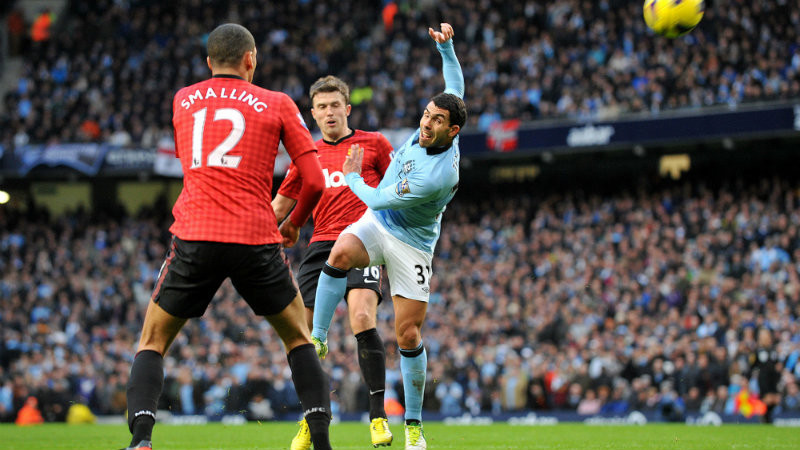 Andrei Kanchelskis
Flying Russian winger Andrei Kanchelskis spent a successful four years at Old Trafford, making a key contribution to United ending their 26-year Premier League title drought in the 1992/93 season.
Later on his career, while he was on the books at Glasgow Rangers, Andrei was loaned to City where he made 13 appearances in the 2000/01 season but couldn't help the Blues to beat the drop to Division One.
Andrei is currently Assistant Manager at FC Volga Nizhny Novgorod.
Peter Barnes
Peter followed in his father Ken's footsteps by becoming a Manchester City legend in his time at the club, scoring in the 1976 League Cup Final victory over Newcastle and winning Young Player of the Year that season.
Upon leaving the Blues, Barnes embarked on a 24-year whistle stop world tour, playing for teams as geographically diverse as Tampa Bay Rowdies, SC Farense, Real Betis, Ballymena United - even finding time to squeeze in a couple of brief spells at Manchester United.
Barnes currently works as a pundit on Malaysian television.
Brian Kidd
Now one of Roberto Mancini's right-hand men, Brian Kidd also played up front for both City and United as part of a hugely successful 21-year playing career.
He made 266 appearances for United at the start of his career and 128 for City before heading to America to play in the briefly successful North American Soccer League.
Kidd retired in 1984 and has functioned as an assistant manager at a host of clubs, most notably at United where he worked alongside Sir Alex Ferguson for seven years between 1991-1997.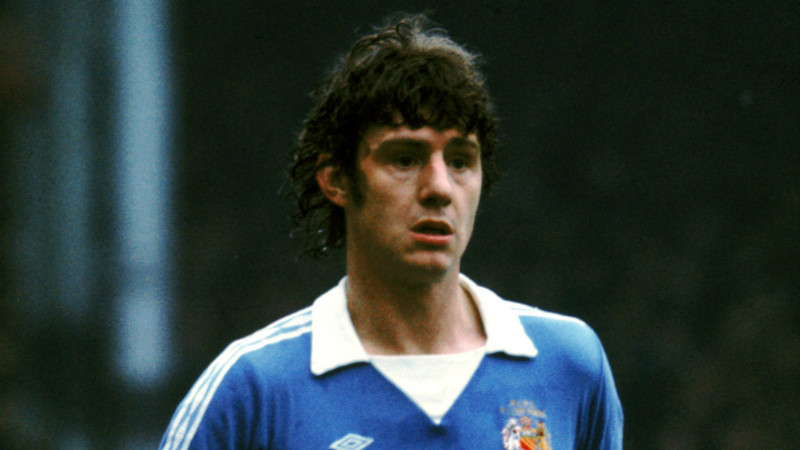 Billy Meredith
Meredith captained City to their first major honour, the 1904 FA Cup, where Billy scored the game's only goal in a 1-0 win over Bolton in the final.
The Welshman went on to make 393 appearances for City over two spells, only broken up by the small matter of 335 games and 15 years at United.
In his second stint at Maine Road, Meredith became one of the oldest players to ever contest an FA Cup match, turning out at the grand old age of 49-years and 245 days against Newcastle.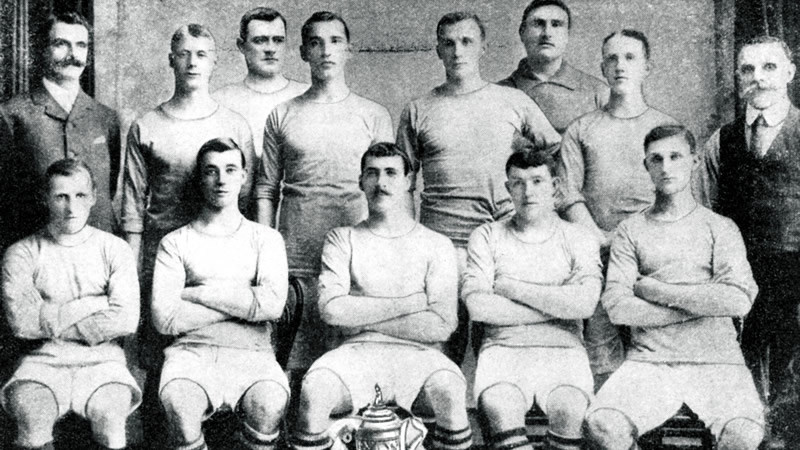 We'll bring you five more decade-spanning connections between the clubs on Friday as we continue to build-up to Monday's game.