Men's Team
1
Aguero aims to extend City's trophy sequence
Sergio celebrate
Sergio Aguero insists it's important for City to win a trophy every season after reaching their second FA Cup final in three years.
A 2-1 victory over Chelsea at Wembley on Sunday sent the Blues through in thrilling style, meaning the players and fans will be enjoying another trip to London in May.
City's star striker scored what turned out to be the winner, sending a looping header over Petr Cech, and admitted he is delighted to have booked a place in next month's final.
Aguero declared: "Of course I am very happy, that's what we were looking for and obviously we achieved it."
The Argentinian's goal was something of a collector's item – although the 5ft 8in striker was City's top scorer last term, he rarely nets with his head!
He is used to grabbing important goals though, the late winner against QPR being the most famous example, but insists he doesn't feel any big-game pressure.
Sergio said: "We play as a team and I do my best for the team, although yes, I scored the goal.
I have a lot of games in my legs. I love football and that's what we're here for.

...Sergio Aguero...
Assistant manager David Platt had expressed his surprise at the way that a thrilling semi-final played out in the late afternoon sunshine.
Chelsea's punishing fixture schedule could have made for some tired figures amongst the opposition, but they staged a late rally to push City until the final whistle.
But Sergio reflected: "To be honest, sometimes the more games you play the better it is because you keep the intensity levels quite high. Sometimes it goes against you, and obviously today the pitch was quite large so therefore there was tiredness there in the end."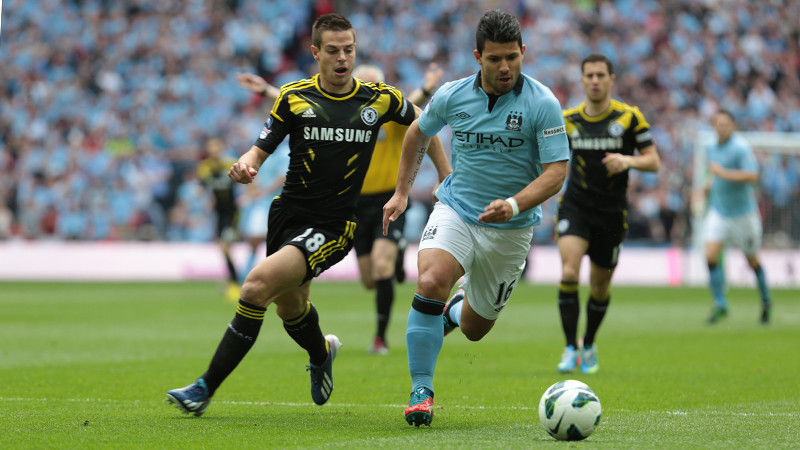 The Blues have been in scintillating form in the last few games, and while the title could prove out of reach, the 24-year-old is keen to bring the FA Cup back to the Etihad Stadium this season.
"It is always important to win something. Obviously we are slightly away from the Premier League and we know that we could have done better," he admitted.
"But if we can win a trophy once a year it is very important and that's what we will try to do.
"Of course we have a good team. We must continue the way we are doing, so we can try and win the FA Cup and continue to go forward in the Premier League. That's what we are trying to achieve."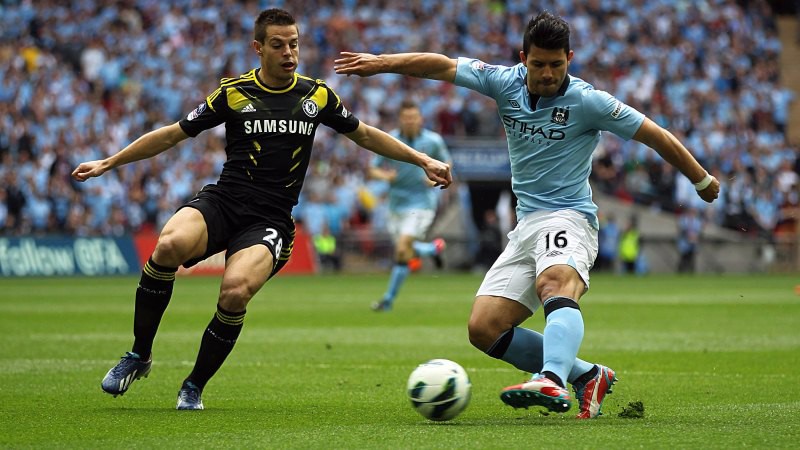 The Blues now turn their attention to Wednesday's Premier League encounter with Wigan at the Etihad Stadium, in what has turned out to be a dress rehearsal for May's FA Cup Final.
"It is another important game for us, and if we continue the way we are we will win."