EDS News
1
Confident Poveda eyes UYL progression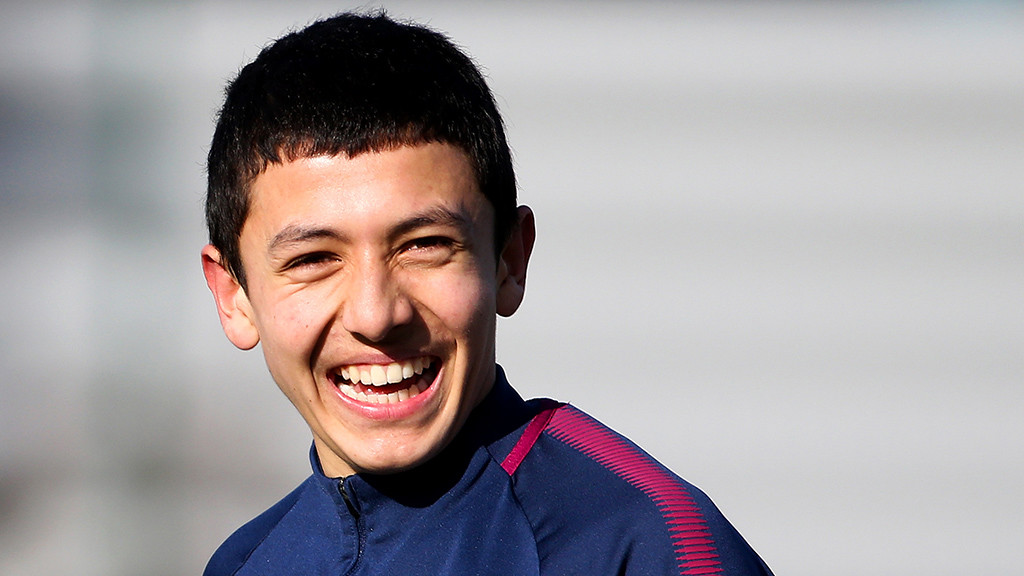 UYL PREVIEW: Ian Carlo Poveda.
Ian Carlo Poveda is confident that Manchester City Under-19s have the potential to make club history in the Uefa Youth League.
The Blues booked their place in the quarter-finals of the prestigious competition following a win on penalties against Inter Milan in the Round of 16.
Simon Davies' side are set to welcome Liverpool Under-19s to the Academy Stadium on Wednesday 14 March, with a place in the semi-finals up for grabs.
"I'm very excited for the game," Poveda told ManCity.com. "It's going to be very tough but I think we've got a really good chance of winning it and getting through to the semi-finals - I believe that we can make history by doing that.
"Grimmy [Dan Grimshaw] saved us last time against Inter, but want to win the game as soon as possible on Wednesday to avoid situations like that!"
The 18-year-old featured in the U18s side which faced Liverpool earlier in the season when City sealed a 1-1 draw, but Poveda thinks this game will be different.

"The game [against Liverpool U18s] was a very difficult one, as Liverpool have always been a strong team.
"But I think we will have the cutting edge this time round and will be able to get the win – everyone is feeling confident, but we can't mistake confidence for disrespect.
"Without the training that we do with the tactical and technical stuff, we wouldn't be able to beat them."
While the teenager is keen to press on in the Uefa Youth League, he has also gain personal success throughout the season – featuring in the Elite Development Squad as well as the Under-18s.
"I feel very very happy to have been featuring with the EDS as well as the Under-18s and Under-19s," Ian added. "I've worked so hard and the opportunity means so much.
"The coaches saw something in me for me to be able to play in the EDS so I have to thank Simon Davies for that and all the Under-18s and staff for pushing me and thinking 'let's challenge him'.
"I'm just going to carry on pushing myself and giving 100% and hopefully I can take an even bigger step in the future."
Tickets for City's Uefa Youth League clash are on sale now and you can support the U19s at the Academy Stadium. CLICK HERE for tickets.