EDS News
1
New EDS boss Harsley eager to get started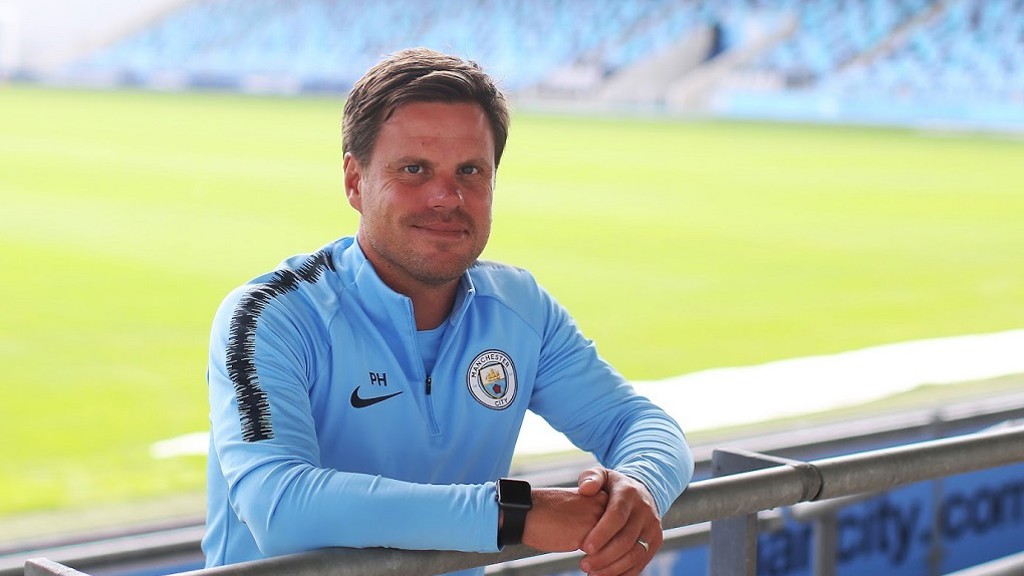 New EDS manager Paul Harsley can't wait to get started.
The new coach has begun his role at the Club having joined from Barnsley in the summer.
Harsley enjoyed a long playing career with several clubs including Macclesfield Town, Scunthorpe United and Port Vale.
With almost 600 games under his belt, he moved into youth coaching with Scunthorpe, Birmingham and then Barnsley.
Now he will focus on the next generation of talent coming through.
"I finished playing eight years ago and I began coaching while I was still playing with the younger age groups and academies," said Harsley.
"I then went on a journey of acquiring qualifications, took a coaching degree as well as all my UEFA badges up to the pro licence and progressed to the point I'm at now, really.
"I think it is important to know what life is like outside the Premier League. At Scunthorpe, I might have had one job title but in effect you are doing maybe six roles – but that was great, because you learn so many different things and you have to think on your feet.
"I then moved to Birmingham which has an excellent academy, then went to Barnsley in October 2016 where I worked very closely with the manager Paul Heckingbottom.
"My job there was to bring players through to the first team, which we managed to do, and we worked well together. It was hard work, but there was a clear philosophy and guidelines regarding what was expected, and it was a great insight into Championship football and first team football as well."

Harsley says his style has been honed from the coaching positions he has held, the qualifications he has gained and the managers and coaches he has worked with over the years.
"The UEFA badges take you on a certain pathway, you meet more and more people and your knowledge expands," he said. "I met some good people along the way and it's all about adapting the things you learn as a player and a coach to create your own style.
"I found out I'd got the position at City in May – I was away for my 40th birthday in Barcelona with my family when I got a call from Simon Davies offering me the job. I was ecstatic as you might imagine.
"I really enjoyed my time at Barnsley, but when opportunities like City come along, you grab them with both hands. I lived in Manchester for six years during my playing career and I'm looking forward to living and working here again.
"There is a certain model we will work towards and I believe it's the right way.
"Rather than have a team of 21-year-olds, most of the EDS squad will be 17 or 18, so it's all about accelerating their learning, pushing them on, preparing them and exposing them to a bigger challenge at an earlier age.
"Hopefully we can get them in and around the first team or out on loan to get a different experience.
"It will certainly be a physical challenge for the players – and we know that - but it is the best thing for the players and their long-term development.
"We'd like to keep improving the players year on year and the EDS is not the end game, just the start of another process.
"As coaches, we'll do the best we can to help develop the players and hope that two or three of them – or however many of them - can go on and play in the first team."
Harsley admits the UEFA Youth League is a challenge he and the players are also looking forward to in the coming months.
He said: "All the lads will be keen to see the draw and it is an exciting competition for everyone involved."