EDS News
1
PL Cup: What happens next for Man City?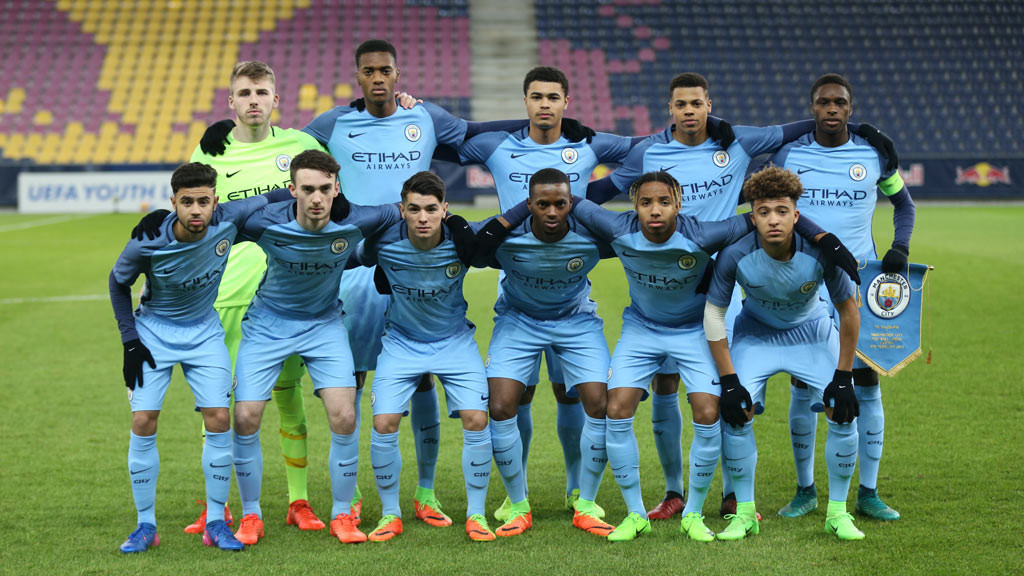 LINEUP: City's eleven pose for the traditional pre-match photo
Manchester City's draw with Hull City on Monday means they will have to wait to discover if they are through in the Premier League Cup. What happens next?
How did they get this far?
Despite three losses, City still stand a chance of progress following victories over Colchester and Derby County and an away draw at Hull City.
There is still one match to play in Group C; between Colchester and Hull. City require a Hull victory if they are to go through and any other result would see Simon Davies' side out.
What will happen if they go through?
City will be in the final 16 of the competition and will be drawn into single knockout ties that must be decided on the day they are played.
That will then be the same format in the quarter-finals, semi-finals and final.
Who could they face?
Clubs already in the next round include Reading, Liverpool, Fulham, Brighton, West Ham United, Norwich City, Hull City and Portsmouth.
WANT TO KEEP UP WITH THE LATEST EDS AND ACADEMY NEWS? Follow the official Twitter account, @ManCityAcademy.
What else are they playing for this season?
Manchester City have five matches left in the Premier League 2 season and can still win the title.
They face league leaders Everton at the Academy Stadium on Friday March 3 before matches against Arsenal, Derby County, Liverpool and Southampton complete their league campaign.
Head to the ticket office for more information on how you can support our future at home matches.