EDS News
1
Davies: Let's get back to winning ways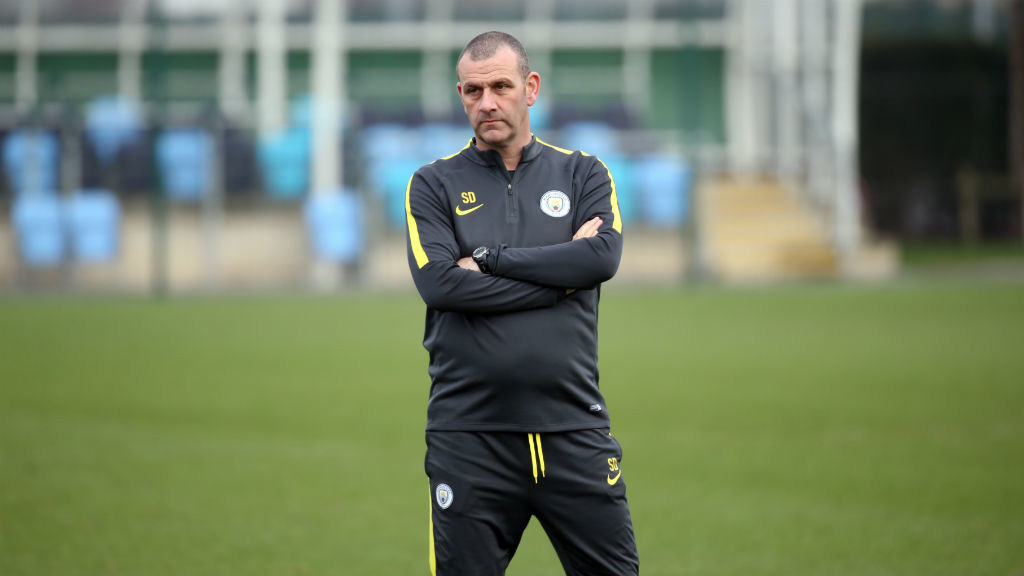 DAVIES: City's Premier League 2 boss is looking forward to the trip to Leicester
Manchester City EDS boss Simon Davies has called on his players to find their form again ahead of the trip to Leicester City on Monday.
City are in excellent shape in the league and sit second in the Premier League 2 table but that has been followed by back-to-back defeats to Colchester United and Derby County in the Premier League Cup.
Davies knows that the Premier League champions' second side will provide a threat but that City must maintain focus on their own game.
He said: "Leicester are very similar to us, in that they focus largely on playing possession based football. We know they're very structured and organised and can find different ways to win matches.
"We have to make sure we're aggressive without the ball and clinical with it, like we have been in many games so far this season. It'll be a big test for our players to return to the form they were in before these last couple of matches."
Want to keep up with the latest EDS and academy news? Follow the official Twitter account, @ManCityAcademy.
Despite the recent disappointments, Davies insisted that City's form in the first half of the season has set up an exciting run towards the end of the campaign.
"We've got a great second half of the season coming with two matches in this week and then the one-off tie in Austria meaning we're going to be very busy. Getting the group back together will be important too if we're to keep improving on what we achieved in the first half of the season."
Manchester City welcome Sunderland to the Academy Stadium in the Premier League 2 on Friday 3 February. Head to the ticket office for more information on how you can support our future at home matches.