EDS News
1
Hull v Man City U23s: Need to Know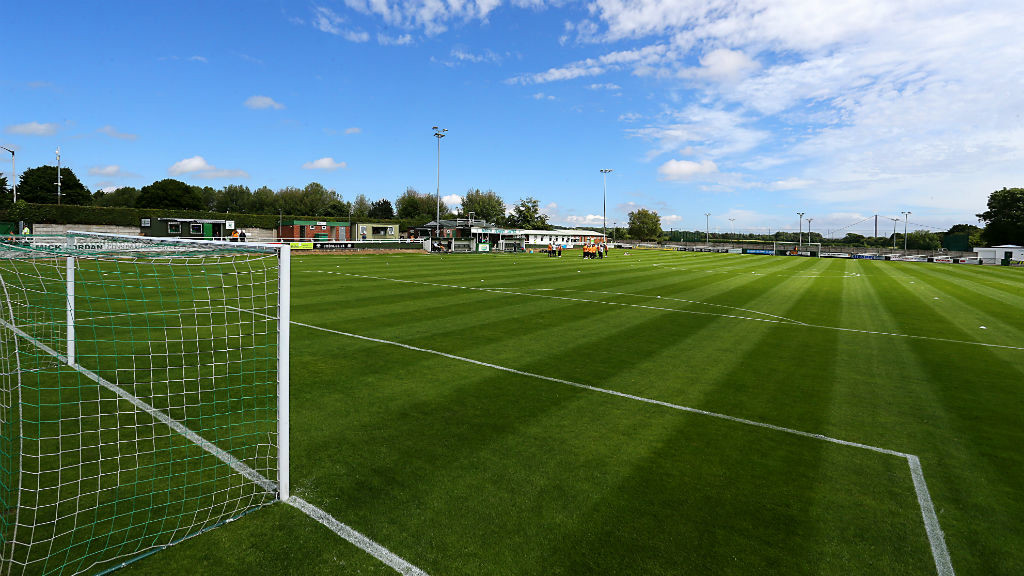 NORTH FERRIBY UNITED: City will face Hull City at Grange Lane on Monday
Manchester City will face Hull City on Monday 27 February and here's all you need to know ahead of the must-win Premier League Cup tie.
When and where?
Manchester City will travel to North Ferriby United's EON Visual Media Stadium for the final tie in Group C. Kick-off is at 7pm.
What can happen?
You may need to settle in for this one...
City will realistically need to win to stand any chance of qualification from Group C of the Premier League Cup.
Hull currently top the group with nine points from four matches, Colchester are second with seven points from four matches while City have six from five and Derby County trail behind with four from five.
If City beat Hull, they will have the best goal difference in the group. They will then have to hope that Colchester can't find three points from their final two fixtures or Hull don't get a point against the U's.
If Colchester can beat Derby and then Hull and Colchester draw in the final match, City will be out.
If City draw against Hull, they will then need Colchester to lose both of their matches against Derby and the Tigers. If City lose to Hull, they are out of the Premier League Cup.
Still with us?
WANT TO KEEP UP WITH THE LATEST EDS AND ACADEMY NEWS? Follow the official Twitter account, @ManCityAcademy.
Who can play?
The Premier League Cup is an U23s tournament, just as the Premier League 2 is, and therefore City have both their Premier League 2 and U18 Premier League squads to choose from.
However, Simon Davies has used the tournament so far to give minutes to a number of players who may not have played in recent matches or younger players looking to make the step up to U23s level.
Hull stars to look out for...
City will have to be wary of 20-year-old ex-Hereford striker Jarrod Bowen if they are to keep a clean sheet against the Tigers. The forward netted a hat-trick as Hull thrashed Derby County in the club's most recent Premier League Cup tie.
Head to the ticket office for more information on how you can support our future at home matches.