EDS News
1
Duhaney: Spurs are one of the best in PL2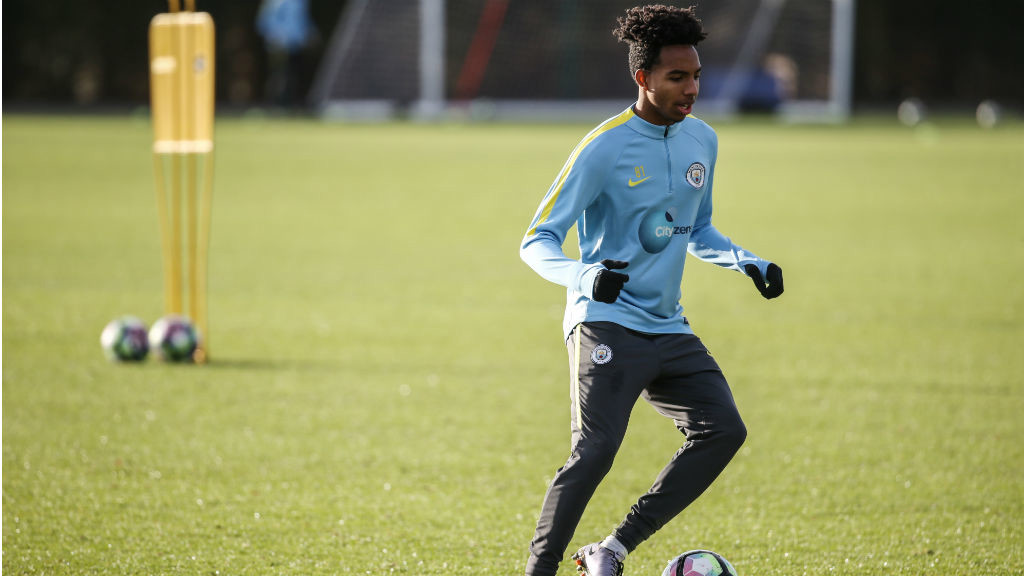 WORKING HARD: Demeaco Duhaney is eager to impress in training
Manchester City EDS defender Demeaco Duhaney believes City will come up against one of the best teams in the league when they face Tottenham Hotspur on Friday.
Duhaney, who has starred as an attacking right-back for Simon Davies' side for much of the season, played a key role in City's 2-1 victory at White Hart Lane in October but he expects a different match this weekend.
He said: "We beat them in October but other than us, I think they are the best team in the league. We're expecting a fight and a good standard of football because they like to play a passing game too.
"They had 10 men in the last fixture so we're expecting it to be harder this time. If we're prepared though, we will go in confidently."
Having beat Manchester United on Monday night, City are in the middle of a busy week but it's something that Duhaney believes will stand them in good stead.
He said: "Playing twice a week should prepare us for the senior game. I want to head for the top and if the Champions League and late rounds of cups are involved then we're going to be playing very often.
"It's difficult but it's not overly difficult if you make sure you prepare yourself properly, eat the right things and listen to the coaches. The club trusts us to know what we should be doing to make sure we can play at our best."
View highlights of Monday's Premier League 2 victory over Manchester United below:
Want to keep up with the latest EDS and academy news? Follow the official Twitter account, @ManCityAcademy.
The right-back is delighted with his form so far this season but believes he can continue to get better.
"It makes me feel proud to wear the City shirt on big occasions. As I can still play for the U18s, playing for the U23s is a great feeling and one that inspires me," he said.
"I'm always looking to play well for the fans and the staff that are watching. I aim to help the team in every match and I'm happy when it feels like I have done that."
Manchester City welcome Tottenham Hotspur on Friday 13 January in the Premier League 2. Visit the ticket office for information on how you can support our future.