EDS News
1
Diaz: I'll play in any position for Man City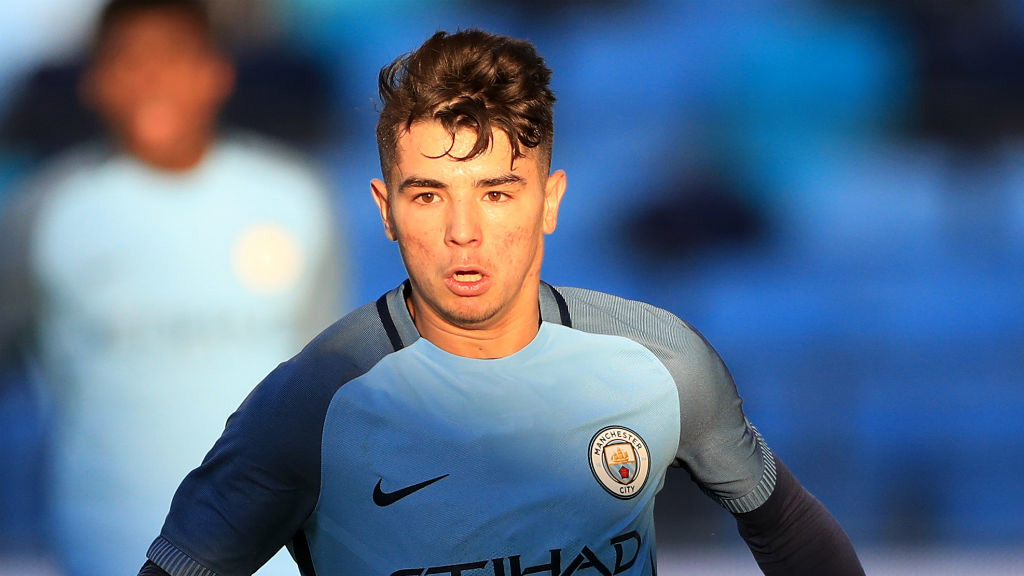 DIAZ: City's Spaniard chasing down defenders
Manchester City EDS midfielder Brahim Diaz is embracing the opportunity to play in as many different roles as possible for his side.
Diaz starred in a central midfield role during City's 4-1 Premier League 2 victory over Derby County on Friday night, having played on the left wing during Monday's FA Youth Cup semi-final with Stoke.
The 17-year-old has also appeared in a right-wing position and as a central striker at times through the season and he understands how this is helping to improve his overall game.
He said: "It was good. I have to adapt to a defensive position. When the first team see people, they can see I can play in every position. I can play in any position the coach needs me and I try to do my best.
"You have to play everywhere where they need you. You are improving the more games you play. It doesn't matter where or for which team. It's not about age or level – we are all at the same level."
Watch highlights of City's recent draw with Arsenal below...
Want to keep up with all the latest EDS and academy news? Follow the official Twitter account, @ManCityAcademy.
Having been so versatile for both Lee Carsley's U18s and Simon Davies' Elite Development Squad, Diaz isn't prepared to identify in just one role at this early stage of his career. The Spain U19 international is just delighted to be playing as often as possible.
"I don't like to say a position that is my best but I feel comfortable down the middle. That's my position as a number ten. There I can play short, I can drive. I feel comfortable in every position but I don't mind where the coach puts me. I'll play there," he said.
"I like to play week in, week out. If I can play with the U18s, U23s, I don't mind, I will play wherever they need me – as much as I can."
Next in the Premier League 2, Manchester City will travel to Liverpool on Sunday 23 April. Head to the ticket office for information on how you can support our future at upcoming home matches.