EDS News
1
EDS learn PL Cup opponents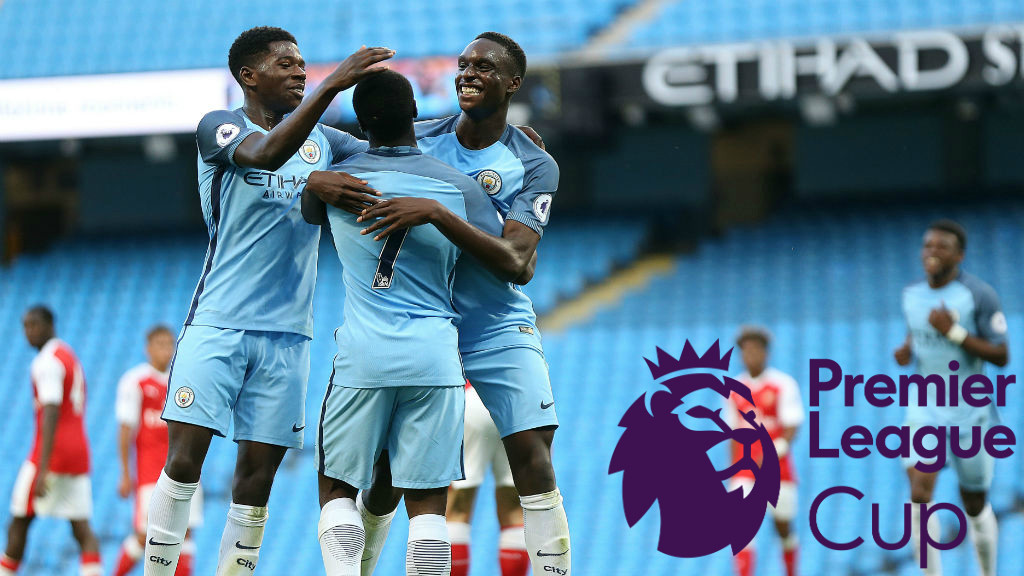 NEW CHALLENGE: The Premier League Cup has a new format for 2016/17
City EDS will play Derby, Colchester and Hull in the newly-formatted Premier League Cup.
The competition replaces the Under-21 Premier League Cup, which was introduced in 2013/14 to enhance the competitiveness of the Professional Development Phase calendar with knockout football alongside the regular league campaign.
The new competition is a UEFA Champions League style with 32 clubs in the main group stage, replacing the straight knockout in the U21 Premier League Cup. Like Premier League 2, it will be contested between Under-23 teams, with each side allowed three over-age outfield players and a goalkeeper born before 1 January 1993. The format is as follows:
Pre-qualifying stage
If more than 32 clubs enter the competition then a pre-qualifying knock-out stage will take place between Category 2 clubs to determine who joins Category 1 sides in the Group stage.
Group stage
The tournament will be split into eight groups of four clubs, with each team playing their opposing clubs home and away. The top two teams advance to the knockout stage.
Knockout stage
The last 16, quarter-finals, semi-finals and final will all be one-off knockout ties. If the ties are level after 90 minutes, they go to extra-time and then penalties if the teams still can't be separated.
Fixture list (dates TBC):
Match Round One:
Colchester v Hull
Derby v City
Match Round Two:
City v Colchester
Hull v Derby
Match Round Three:
Colchester v Derby
Hull v City
Match Round Four:
Hull v Colchester
City v Derby
Match Round Five:
Colchester v City
Derby v Hull
Match Round Six:
Derby v Colchester
City v Hull