EDS News
1
Davies: Fans can create the European atmosphere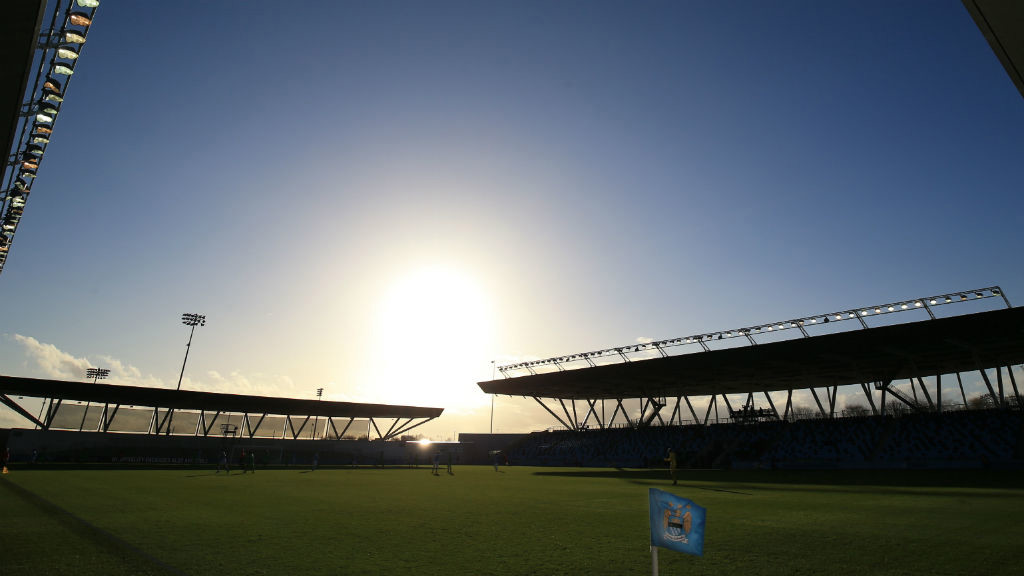 CFA: The Academy Stadium shines in the summer sun.
EDS boss Simon Davies hopes City fans will come to support their youngsters when the Blues kick-off their UEFA Youth League campaign on Tuesday afternoon.
The Blues' U19s face Borussia Monchengladbach at 3pm at the Academy Stadium on Tuesday in their first group game; only hours before Pep Guardiola's team kick-off their Champions League game across the bridge.
Davies believes the higher number of fans that watch the Blues, the more his players will learn from the match.
"Hopefully there will be a good fan base cheering the boys along because that makes for a good atmosphere," he said.
"It also brings them just another step closer to playing on the big stage and all the pressure that brings."
City have reached the quarter-finals of Europe's elite youth football competition in both of the last two seasons.
The Blues faced Gladbach only last season and Davies is excited to be starting a new season of the tournament on Tuesday.
He said: "What's great about this competition for the players and for the coaching staff is that you come up against a host of different formations and different tactics and it's a great education to pit your wits against that."
"The players are really looking forward to it and if we play like we can do and have been doing since pre-season then we can look forward to a good campaign in Europe."
Visit the ticket office to guarantee your seat at the Academy Stadium for the 3pm kick-off on Tuesday 13 September.