EDS News
1
Davies: EDS will cherish Etihad experience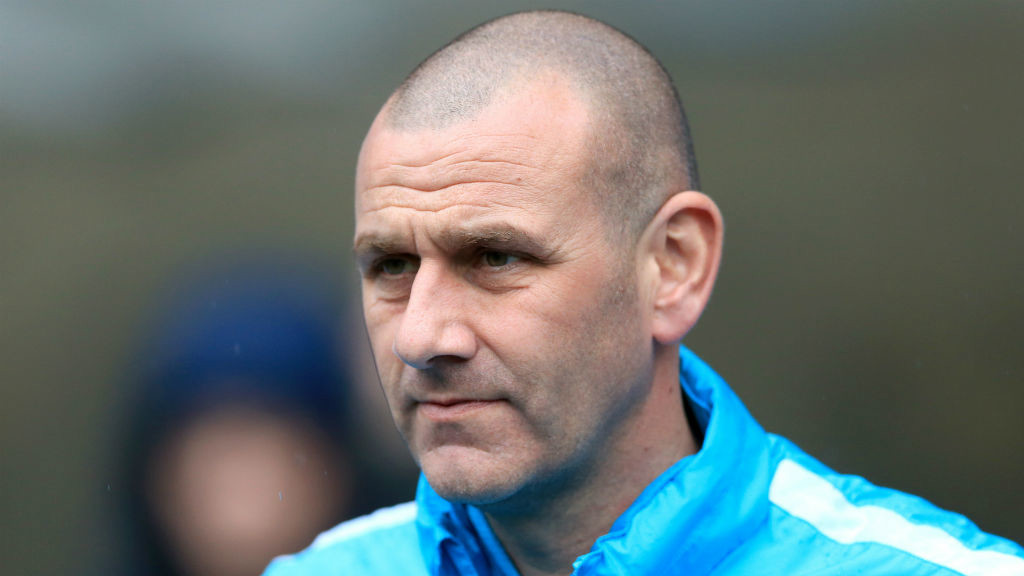 BOSS: Davies is hoping his young side will learn a lot from playing in the Etihad Stadium
EDS Head Coach Simon Davies says his young blues can't wait to get on the Etihad Stadium pitch for this Friday night's Premier League 2 tie against Arsenal.
Davies' side, largely made up of last season's U18 Premier League champions, got their U23 campaign under way on Monday night with victory over Derby at St George's Park.
However, it is this Friday and the chance to take centre stage in the Etihad Stadium that Davies feels the squad are most excited for.
He said: "Just to be in that arena where all the players that they aspire to be play every week is exciting for the boys. I've heard them talk about it a lot and they are really looking forward to it.
"In my personal opinion we have some excellent young players at this football club and Friday night is a great opportunity for fans to come, get behind the boys and see the potential that the staff are seeing every day."
For much of Monday night's game it looked as if Davies' new-look side would be starting Premier League 2 life in defeat as Derby raced to a two goal lead until Billy O'Brien's second half penalty save gave the Blues the confidence to go on and seal the 3-2 victory.
"It was the first time our young team had been up against an U23s team and I think they got bullied a bit for the first 15 minutes but then the penny seemed to drop and they realised that they could at least compete at this level and they started to play their football," said Davies.
"We continued to move the ball well, we spoke about how if we continue to move the ball as we know we can we will eventually wear them down and get chances and that's exactly what happened. The lads showed a lot more quality in the final third and that was the difference."
The coach expects a different challenge when the Gunners visit the Etihad Stadium on Friday but it's one he expects his side to rise to.
He said: "If we don't play our game and be aggressive when we press then Arsenal can hurt us because they have some real quality in their team but so do we and we'll be looking to show that."
Kick-off between City's EDS and Arsenal at the Etihad Stadium is at 19:00 on Friday and you can find ticket details here.