EDS News
1
EDS and u18s bound for Spain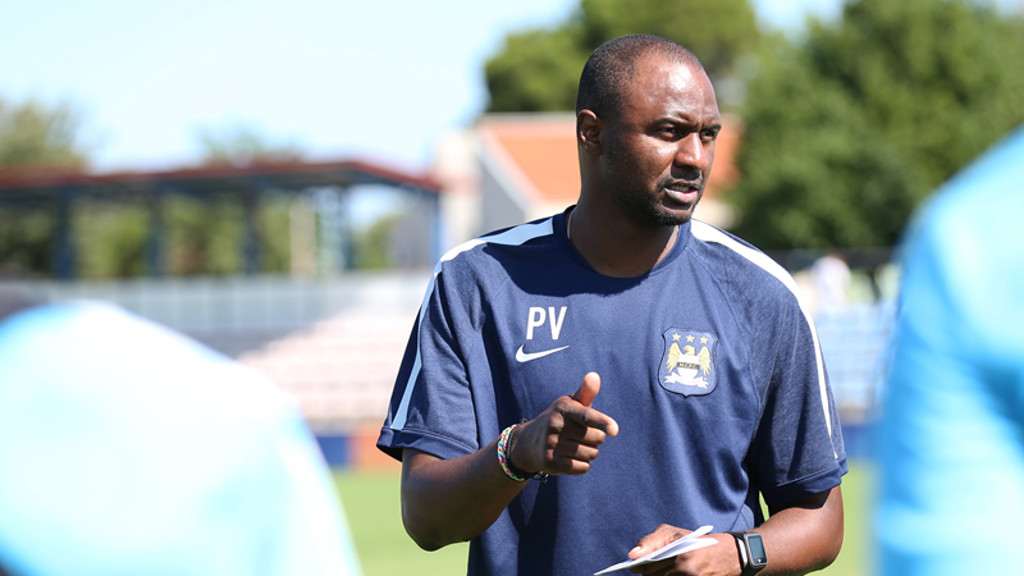 vieira preview 1
City's EDS and u18 squads are set to depart for Spain on Sunday 12 July as preparations intensify ahead of the new season.
Patrick Vieira's side will be joined by the club's first and second year scholars for the ten day camp near Murcia, in a move that has benefited players and management for the past two seasons.
Vieira told mcfc.co.uk: "We have chosen to go to Spain because we managed to find one of the best places for pre-season.
"Mark Allen and his team have found a place near Murcia with excellent facilities and they can accommodate two teams – u21s and u18s – so we are going there because we will have everything we need to make sure we have a really good pre-season."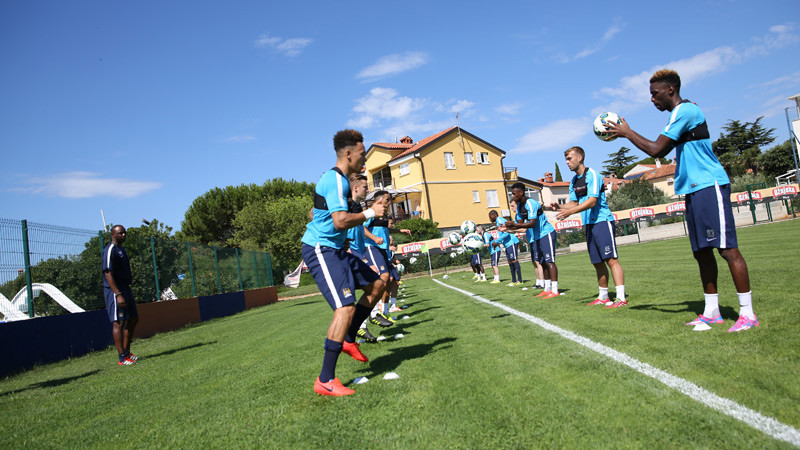 The club's philosophy of challenging youngsters to play up the age groups, combined with the introduction of the u19 UEFA Youth League, means that many players will switch between the u18s and EDS during the forthcoming season.
As a result, Vieira and u18 Head Coach Jason Wilcox have seized the opportunity to base both squads at the same pre-season camp.
Added Vieira: "It is working really well because we have players going up and down. The u21s is really an u19 team with some u18s, and they play in the FA Youth Cup with Jason, and they play some u21 and UEFA Youth League with me.
"It is really important to make players understand that whether they play with me or Jason, what is important is to perform.
"We are one team and it is important for them to understand how close the u18s and u21s are, and for them to get to know each other as well and enjoy the pre-season."
The two teams will have the opportunity to test themselves against local opposition, as well as face each other in an in-house game between City XIs.
Following the in-house match on Wednesday 15 July, the u18s will take on Real Murcia on Saturday 18 July, while both teams have a match against Elche scheduled for Tuesday 21 July.
Vieira declared: "When you have 10 days of pre-season there is nothing you can think of except hard work. Pre-season is really important because it dictates the season ahead, and you work really hard.
"We train twice a day and play games, and it is important for players not to get injured and not miss one day, because that can have an impact on preparation. We need the players to be focused, to concentrate and work hard."
Keep up-to-date with all the action from the tour with full coverage right here on mcfc.co.uk and across our social channels.