EDS News
1
EDS Player of the Year Nominee: Seko Fofana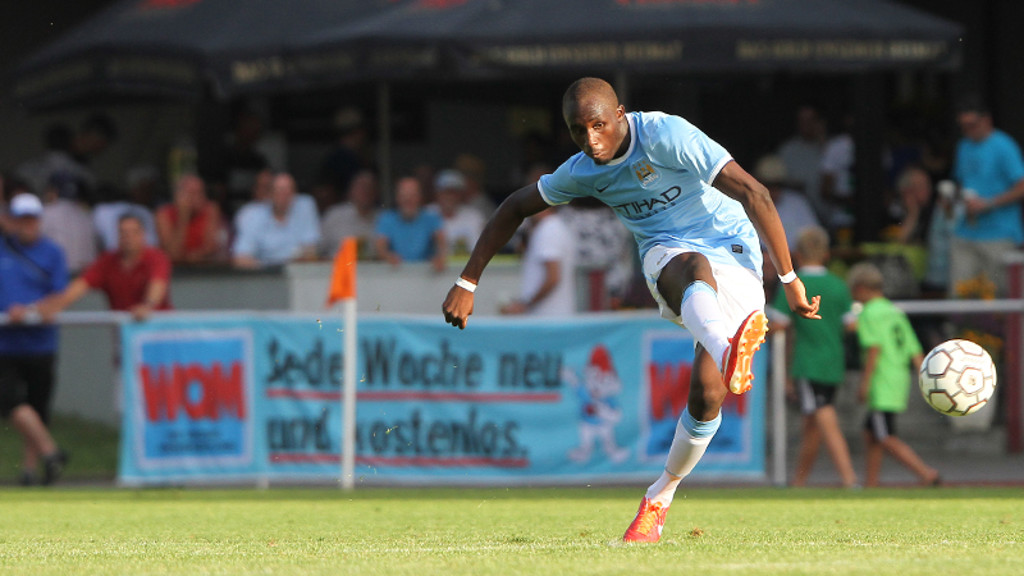 Seko Fofana stock IMG_5630
Who gets your vote for the EDS Player of the Year Award?
It's been a magnificent season for the Elite Development Squad in Patrick Vieira's maiden year in charge.
There were outstanding performers all over the park, but we've managed to narrow it down to four nominees.
Our first nominee was Shay Facey, but who else made our shortlist?
Next up, it's City and French youth international midfielder Seko Fofana.
Fofana has been stealing plenty of headlines for the EDS this year, displaying his considerable talent on the domestic and European stage in a City shirt.
The dynamic, powerful Frenchman scooped a Player of the Tournament award in pre-season and went onto become one of City's most influential players, possessing great strength, accurate passing ability and a keen eye for goal .
Since he joined City from Llorient in 2013, his commanding role in the centre of midfield has defined him as not only a promising City prospect, but one of France's most promising youth players as well.
Frenchman Fofana appeared on 35 occasions for Vieira's men last season and his 35 yard screamer against Sunderland was one of the goals of the season.
We'll be revealing one nominee each day and voting opens on mcfc.co.uk on Friday 11 July. The winner will be announced at City Live in August.