EDS News
1
Huws joins Rusnak on loan at Birmingham City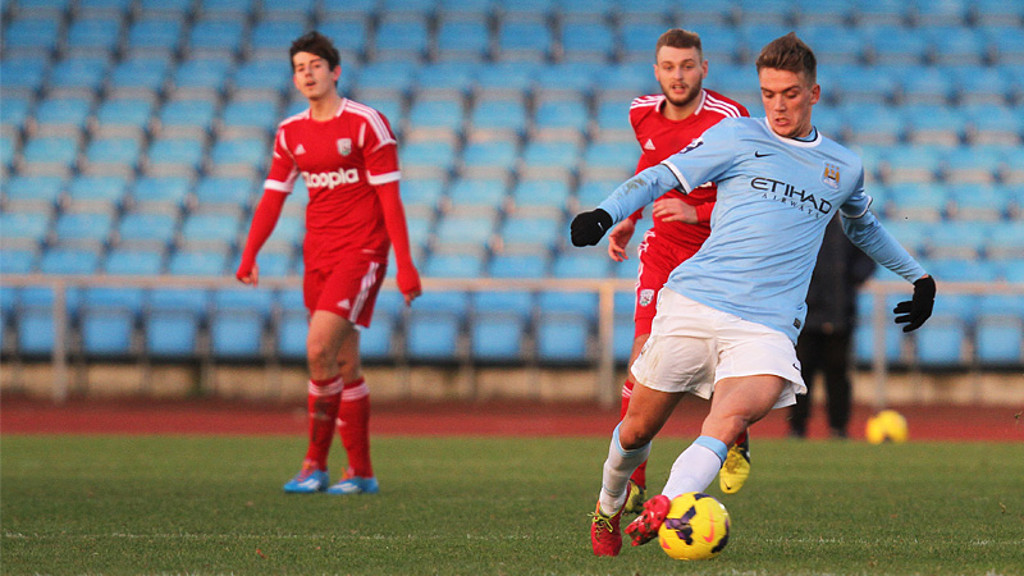 emyr-huws-IMG_7806.jpg
City EDS midfielder Emyr Huws has signed for Birmingham City on a one month loan deal.
He joins teammate Albert Rusnak at St Andrews until Friday 28 February.
"Birmingham's manager Lee Clarke had watched me in a few games for the EDS and made the enquiry to the club and it went from there," Huws told mcfc.co.uk.
"I'm really happy to be joining Albert there, obviously it helps to have someone there I know. The Championship is a really good league and I'm looking forward to getting in there and hopefully proving myself.
"It's also a chance for me to improve as a player and test myself at a really high standard of football."
Huws has been a regular member of Patrick Vieira's Elite Development Squad so far in the 2013/14 season and received his first senior Wales international call-up in November 2013.
Emyr made his City debut on 15 January 2014 when he came off the bench to replace Micah Richards in the 77th minute of the 5-0 FA Cup third round replay win over Blackburn Rovers.
The 20-year old made 10 League Two appearances in his last loan spell at Northampton Town last season and made his most recent appearance for City in last night's 2-1 win over Manchester United in the Barclays u21 Premier League.
Birmingham City are managed by former Newcastle United midfielder Lee Clarke and are currently in 17th place in the Sky Bet Championship.
Huws' fellow loanee Rusnak made his debut for the Midlands outfit in their narrow 2-1 defeat to Swansea City in the fourth round of the FA Cup with Budweiser on Saturday.
You can keep up to date with how Emyr and Albert get on at St Andrews in our weekly Loan Watch feature here on mcfc.co.uk.
---
City take on Sunderland in the Premier League in what will be a dress rehearsal for the Capital One Cup Final in March.
Can the Blues avenge the Stadium of Light defeat earlier this season? A night match under the lights at the Etihad and a preview of the forthcoming final - demand is expected to be high as Manuel Pellegrini's side attempt to continue their incredible run.
Don't miss out - ticket details here...