EDS News
1
Proceeds of EDS semi-final will go to #StephensStory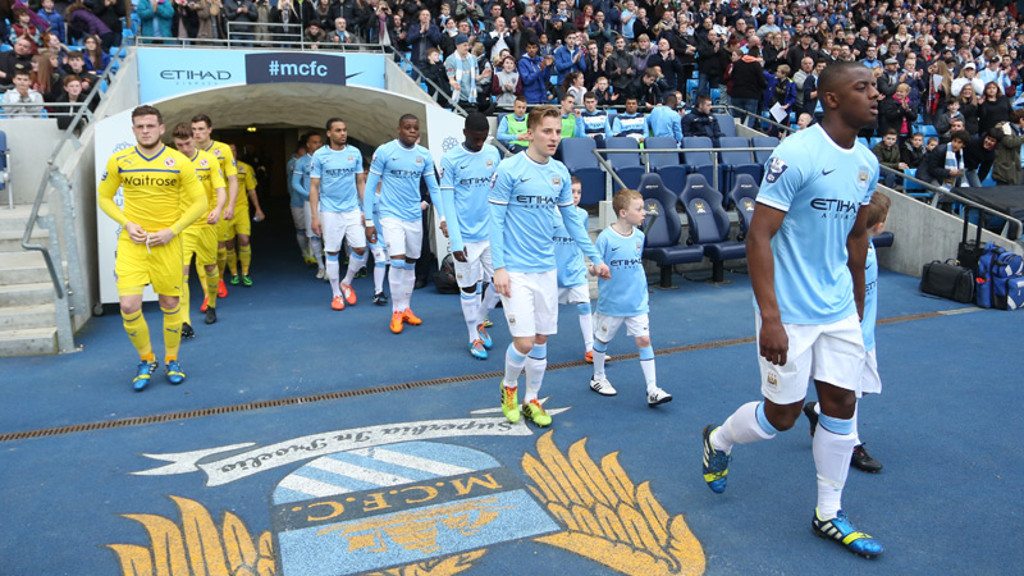 We want you to support City Elite Development Squad and make a contribution to a truly life-affirming cause on Thursday night.
One teenager's inspiring campaign to raise money for the Teenage Cancer Trust has already invited more than £3m in donations.
#StephensStory originated on Twitter and is the creation of 19-year old Stephen Sutton who was diagnosed with incurable cancer in 2012.
When he received this devastating news, Stephen began his selfless quest to raise £10,000 with no idea just how much his drive would capture the public's imagination.
Brought further into the public's consciousness thanks to the long-term, dedicated support of stand-up comic and City supporter Jason Manford, Sutton recently smashed through his revised £1m target, hitting £3m in the last week, but he has vowed not to stop there.
With that in mind, we are pledging to donate all proceeds from Thursday night's u21 Premier League semi-final between City EDS and Chelsea at the Etihad Stadium to support Stephen's incredible initiative.
Manford, who performed a sold-out last minute gig for the Teenage Cancer Trust in Birmingham on Sunday night, took to Twitter to share his delight at our plans to support this cause so close to his heart.
Chatting with @MCFC this week about @_StephensStory they're gonna donate the proceedings of their u-21s game against @chelseafc this Thurs!

— JasonManford (@JasonManford) April 28, 2014
Speaking on the Club's decision, he declared: "There are two things I am passionate about: Manchester City and the Teenage Cancer Trust. The fact I've managed to get them together is a huge honour for me and would not have been possible without the sterling, inspiring words of Stephen Sutton.
"Manchester City have always been a club that has cared about it's community and our recent success hasn't changed that.
"The Teenage Cancer Trust has two wards in Manchester so it seems to make perfect sense for these two champions of their respective fields to come together and help make the lives of young people living with cancer slightly more bearable. I am proud to say I am a huge fan of both."
Tickets for Thursday night's game are £3 for adults, £1 for concessions and full details can be found here.
Seasoncard holders can attend the game for free but please donate to Stephen's Story by visiting his Just Giving page here or you can donate £5 by texting STEPHEN to 70500.
You can keep up to date with Stephen's progress on Twitter at @_StephensStory.
Come along, support the team and help support this fantastic cause!