Patrick Vieira is whisking his City EDS selection away to Croatia this summer as the new boss prepares for his debut season in charge.
City's u21s are heading for Novigrad on the western coast of Croatia on 10 July for a 10-day training camp along with the Club's new first and second year scholars.
With more than 50 players travelling, it marks the first occasion an Academy party has travelled for a summer training camp in such large numbers.
It's a chance for Patrick to get to know his squad and to check on the condition of the players ahead of the 2013/14 Barclays u21 Premier League and NextGen Series campaigns.
Three separate squads will train on the complex on the Mediterranean coast and play in two matches against local opposition, as well as an in-house game between City XIs.
Technical co-ordinator Christian Lattanzio believes it will be a trip with many important benefits for the squad.
"We need to start to work on the physical side of things but also the technical and tactical elements from day one," Lattanzio said.
"Doing this integration work from day one is what we are looking for.
"We want to establish the identity of how the club and Patrick wants to play, how we want them to behave and set up guidelines on how the squad members will be as a team and as individuals."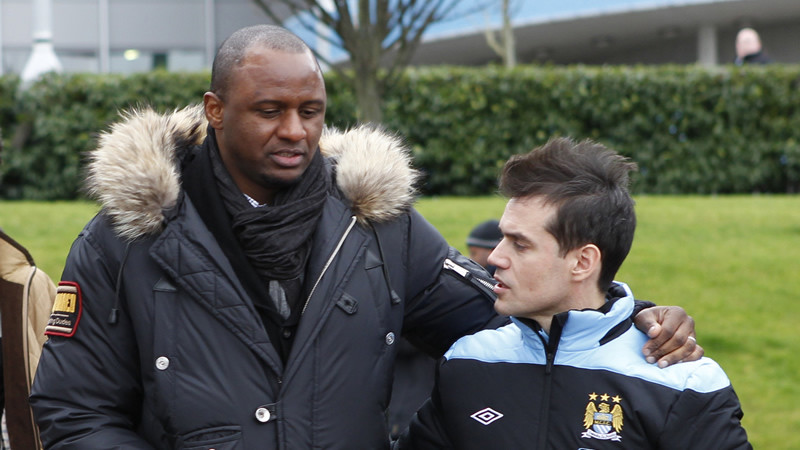 As well as Lattanzio, Vieira will be assisted by Simon Davies in his new EDS role and former Academy skills coach Kristian Wilson has also been appointed as part of the u21s coaching set up.
You'll be able to learn more about the coaches from Monday as we build-up to the Croatia trip with a special "Meet Patrick's Team" series here on the site.
Down an age-group, newly-appointed under-18s supremo Jason Wilcox is excited about this opportunity to get to know his charges better and points to an exciting time to be involved with the City youth set-up.
I'm looking for them to develop a real bond between themselves in Croatia," the former England international said.
"I think last year it was quite difficult to get that team spirit that you undoubtedly need when players are playing up and down the age groups, but now we've got a good strong group who will be working together on a daily basis.
Patrick wants to see players moving and training with his squad to keep his squad on their toes as well so it's an exciting time and it's something I'm really looking forward to.

...Jason Wilcox - City u18s manager...
We will be traveling with the squad and will bring you text, videos and photos from the training camp, so make sure you visit the site and follow us on Twitter for all of the updates.