General
9
Manchester City launch Young Leaders Summit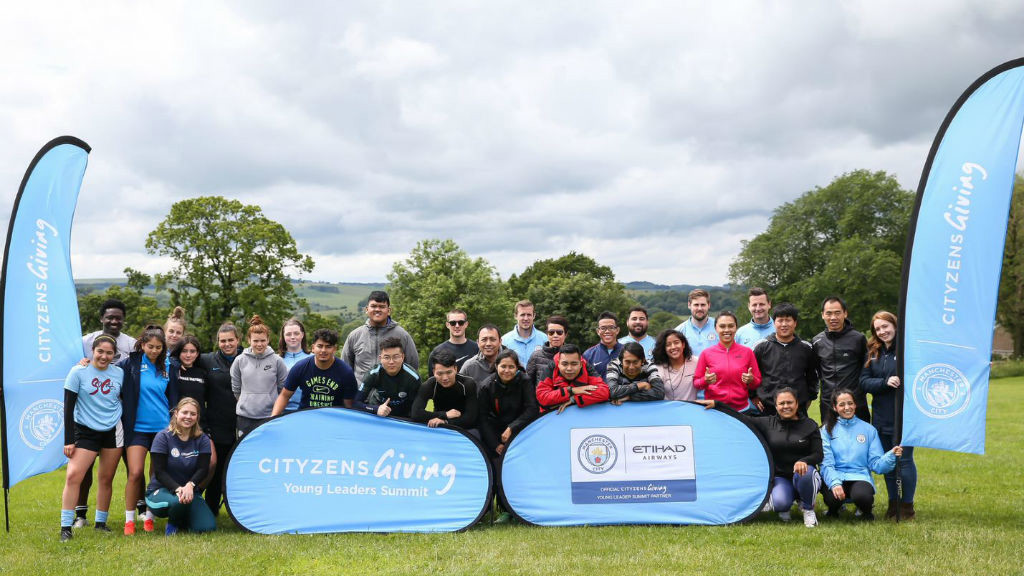 RETURNING YOUNG LEADERS: A group shot of our 2018 returning Young Leaders ready for the week ahead
Manchester City has kicked off its fifth annual Cityzens Giving Young Leaders Summit.
Over the weekend, 66 Young Leaders from our global Cityzens Giving projects, arrived in Manchester for a week of training that will equip them with the skills and confidence to deliver life-changing community football sessions in their local communities.
With the support of official Summit partner Etihad Airways, Young Leaders will take part in sessions led by City in the Community Coaches along with 21 Young Leaders who have returned after taking part in last year's Summit.
The returning Young Leaders arrived in Manchester last Wednesday and headed to the Peak District for three days of preparation and training.
READ: Man City Young Leader training Hanoi
WATCH: Pep Guardiola | The best is yet to come
They participated in social impact and education focused football sessions, developing their leadership communication skills, as well as learning new ways to engage diverse groups of young people. This week they will lead the delivery of these sessions to our new Young Leaders, putting into practice the skills they have learned.
Throughout the week, returning Young Leaders and those taking part in the Summit for the first time will take part in community coaching sessions, a Women's World Cup themed football tournament and a football festival with local schools from around Manchester.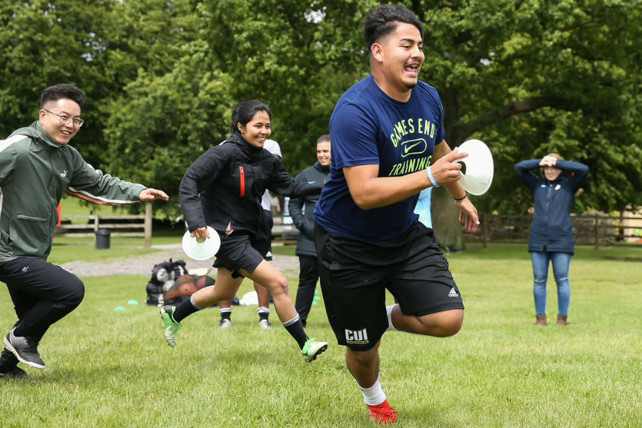 BREAKAWAY: A Young Leader gets ahead of the pack.
1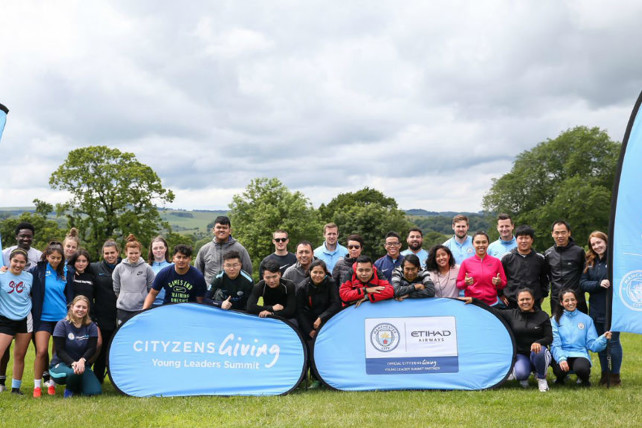 RETURNING YOUNG LEADERS: A group shot of our 2018 returning Young Leaders ready for the week ahead
2
WORLD CUP READY: The Young Leaders display flags of teams participating in the Women's World Cup
3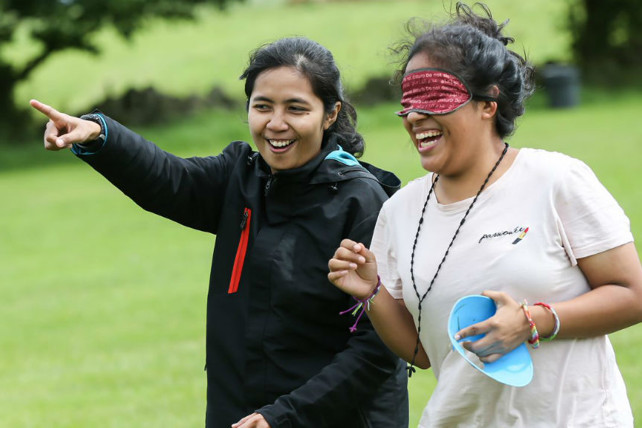 WALK THIS WAY: Young Leaders learn different communication techniques.
4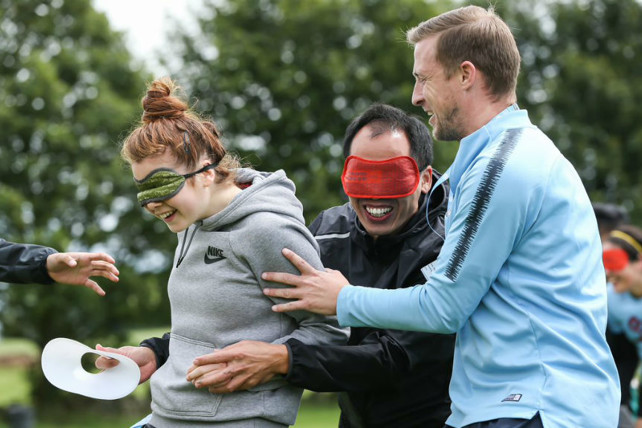 CROSSED LINES: Coaches and Young Leaders get in each other's way
5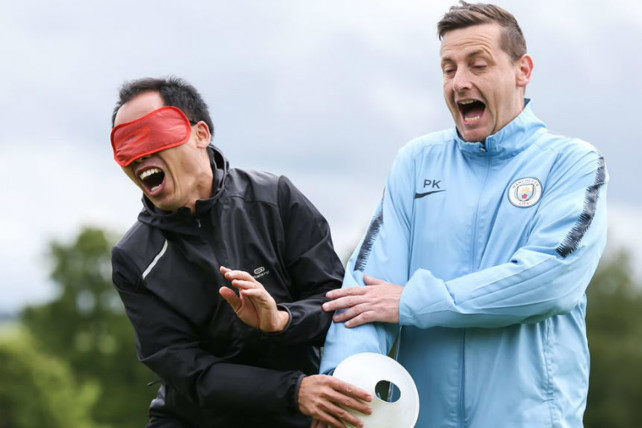 GET OUT THE WAY: City in the Community Coaches get involved
6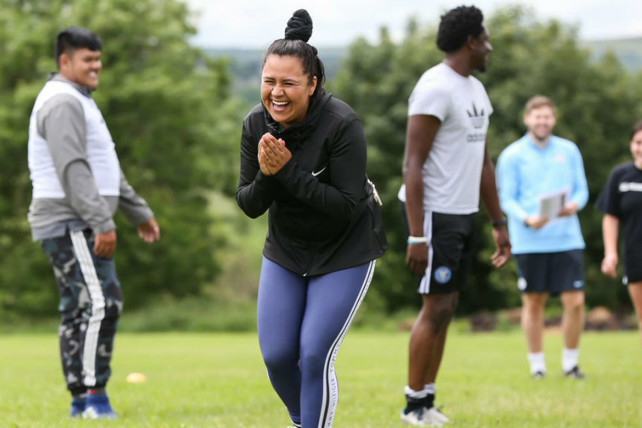 FUNNY FRIDAY: Young Leaders crack each other up with their energisers
7
GOALBALL GOALKEEPING: Two Young Leaders get to grips with a new sport
8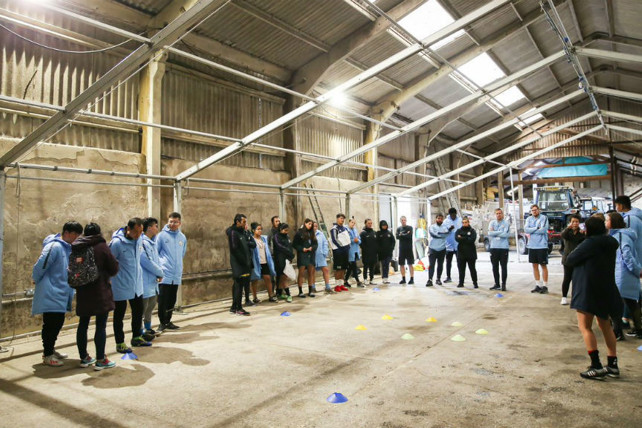 WAREHOUSE TACTICS: Our Young Leaders learn about community coaching in a new environment