General
7
Young Leaders Summit Launch
More than 70 Young Leaders from 18 different cities around the globe attended day one of our 2018 Young Leaders Summit
Manchester City has kicked off its fourth annual Cityzens Giving Young Leaders Summit.
We have more than 70 young leaders at Manchester City's training facility, City Football Academy, representing 18 cities from around the world.
Last week, returning leaders traveled down to the Peak District to plan the summit and today they have successfully been co-delivering the sessions to the new young leaders.
As well as getting to know each other, the young leaders have been learning about how their football projects can create a lasting social impact with the following sessions:
• Inclusion – Making football inclusive
• Health – Healthy lifestyles through football
• Education – Learning through football
They've taken part in fun energizers to get to know each other a little better but have also learnt some very practical skills on their first day.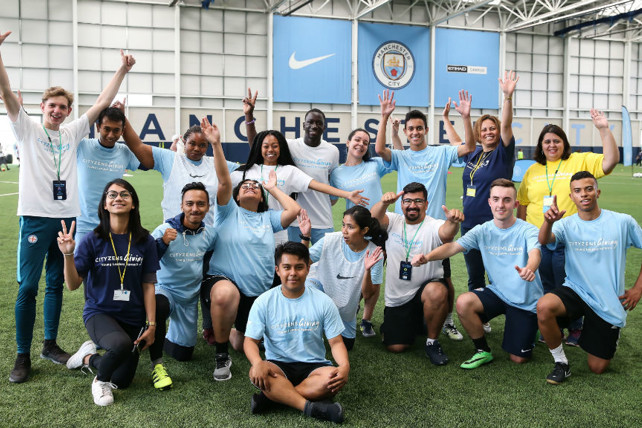 It was a successful first day at the City Football Academy for our Young Leaders
1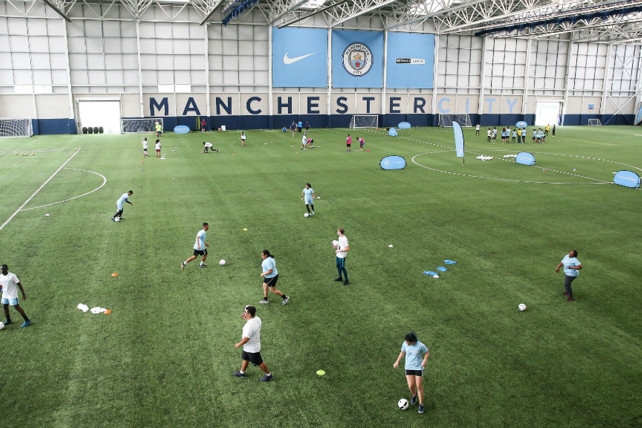 The impressive indoor pitch played host to an action-packed first day of events
2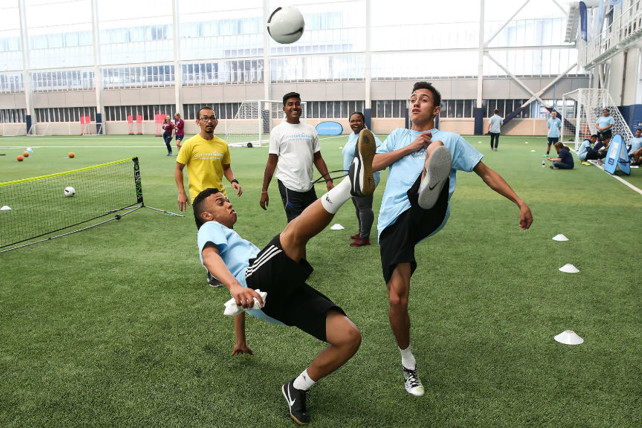 Our Young Leaders ensured they got into the competitive spirit on the first day of the Young Leaders Summit
3
Participants come together during the opening day of the 2018 Young Leaders Summit
4
The Young Leaders came together to share their knowledge and experience
5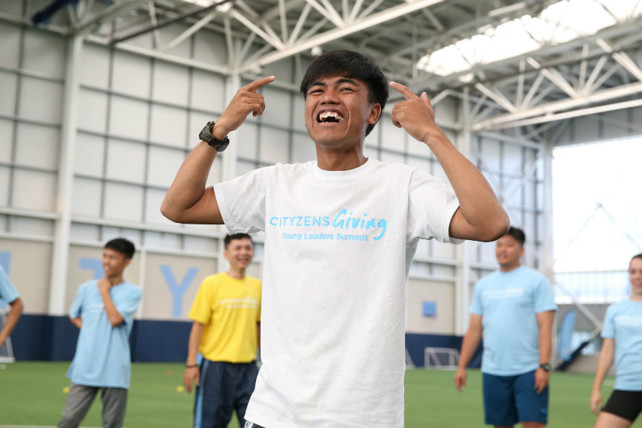 Our Young Leaders started their busy day with some energizer tasks
6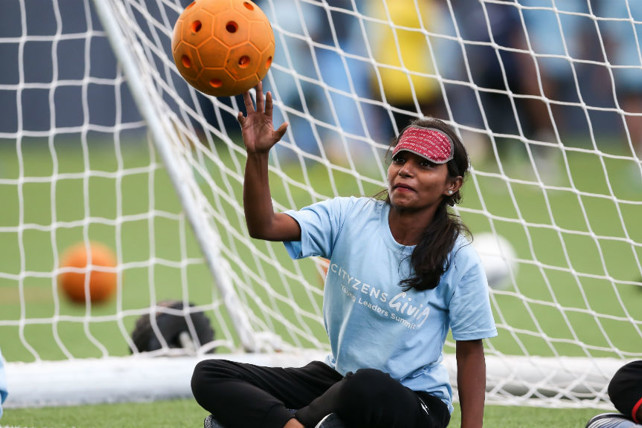 Some of our Young Leaders also enjoyed trying out Visually Impaired Football