General
11
Day 3: Young Leaders Summit
HANDS UP: A great day for the youngsters
Day three of the Cityzens Giving Young Leaders Summit, supported by Etihad Airways, was all about leadership.
A total of 37 new young leaders travelled into the heart of Manchester to deliver their community football sessions to local primary schools.
Plenty of hard work was put in to plan the sessions over the last few days and they were all exceptionally well-received.
Our returning young leaders had a different challenge altogether, having to work together to plan a local football festival or soccer school and present to a team of senior City staff in a Dragon's Den style presentation!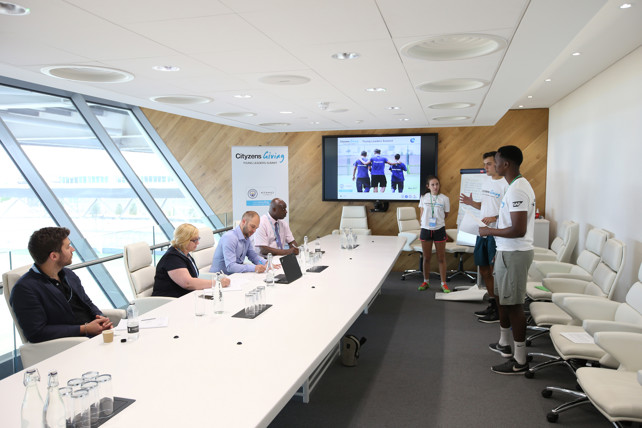 PRESENTATION: Sharing ideas and experiences in Dragons' Den style!
1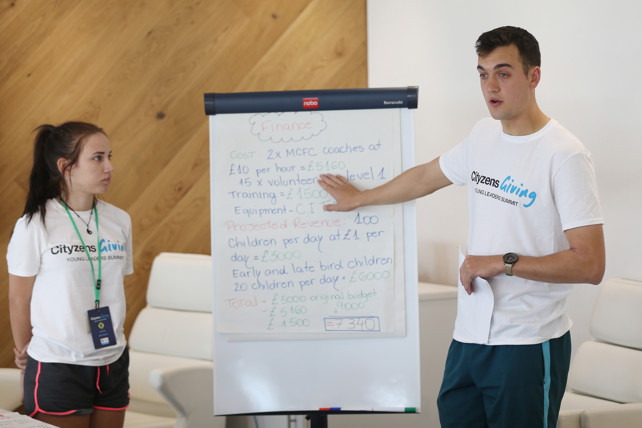 KEY POINTS: Summarising the incredible work
2
LEGEND: Alex Williams MBE shares his thoughts
3
PASSION: The love of the job shines through in smiling faces
4
PLAY TIME: A coaching session takes place
5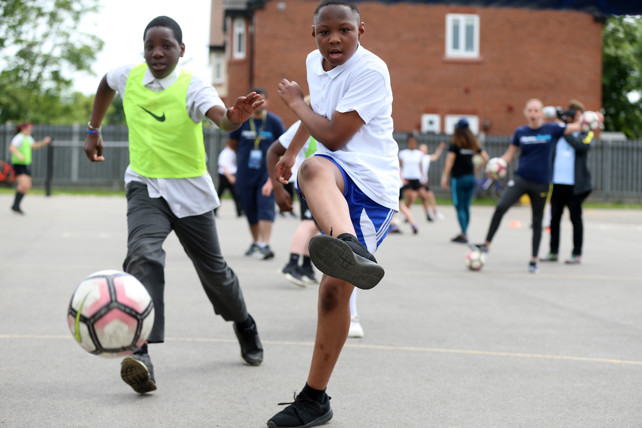 SHOOT FOR THE STARS: Youngsters enjoy the session and show off their skills
6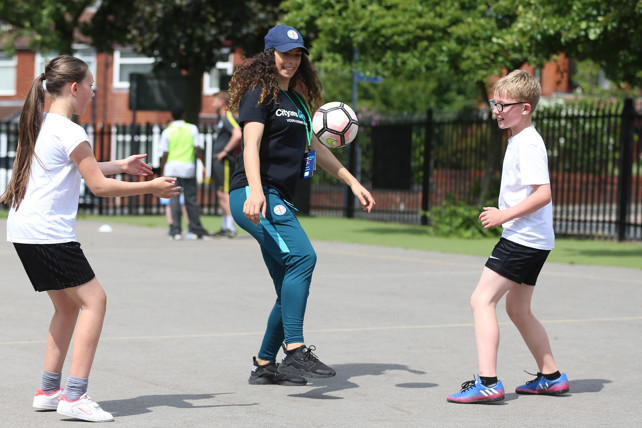 KICK UPS: Fun for everyone
7
HANDS UP: A great day for the youngsters
8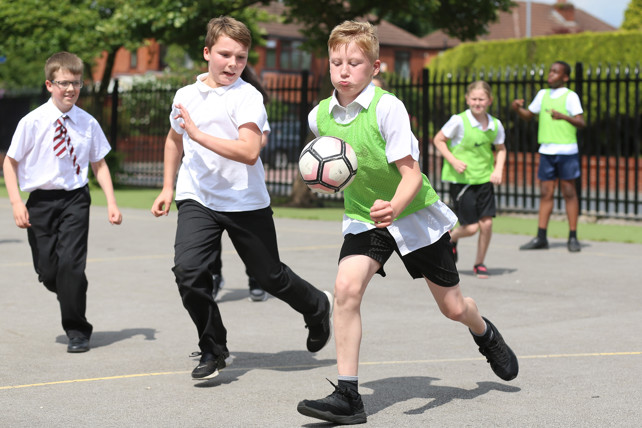 SUNSHINE: The Manchester weather even put on its best hat
9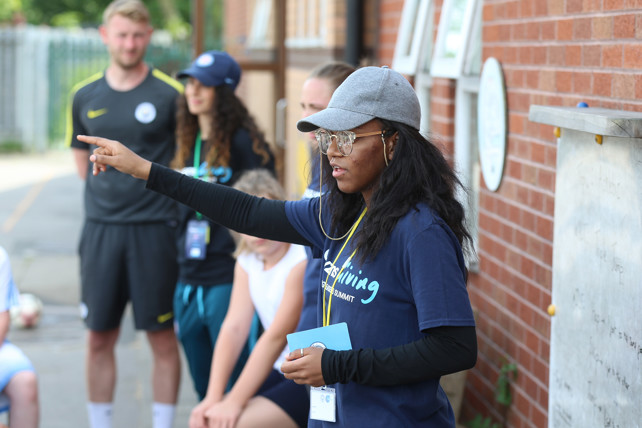 LEADING THE WAY: Reflecting on a brilliant experience
10
THANKS: Grateful for a fantastic day