Community News
1
CITC helps launch Premier League 4 Sport project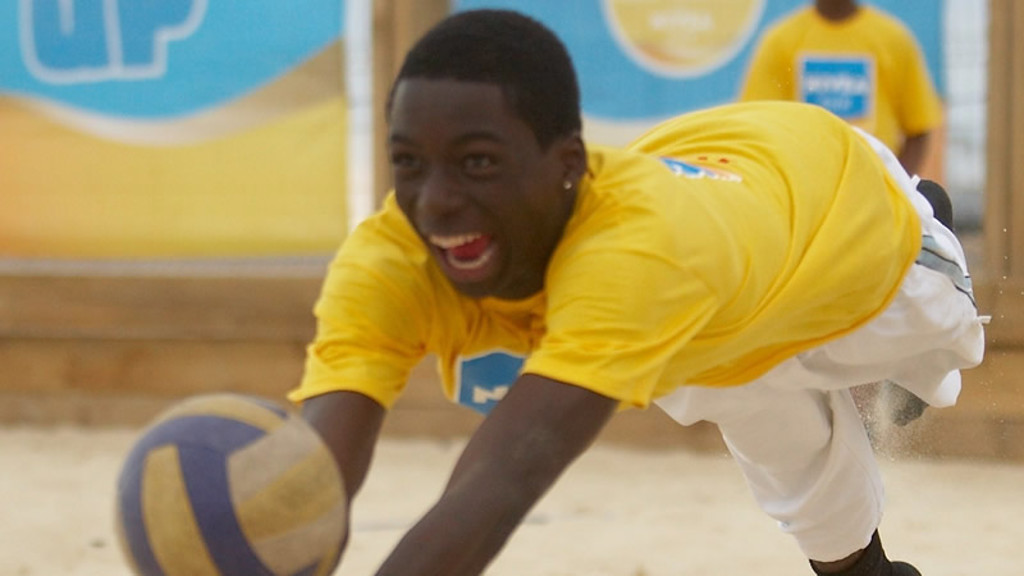 Volleyball
City in the Community (CITC) is to help hundreds of young people take part in four new sports across Manchester in the build-up to the 2012 Olympic Games.
The community scheme is linking in with sports clubs and schools in Manchester and Tameside to promote badminton, judo, table tennis and volleyball in the project supported by the sport's governing bodies, the Youth Sports Trust, Sport England and the Premier League.
Premier League 4 Sport will help the Government's ambition to offer young people five hours of sports a week and all sessions are open to both boys and girls between the ages of 11 and 16
Alex Williams MBE, CITC's Executive Manager said: "Premier League 4 Sport is another exciting initiative that will use the branding of Manchester City to encourage more young people to take part in sport."
For more information about Premier League 4 Sport or any of these sessions please contact Anthony Savage at City in the Community on 0161 438 7711 or e-mail anthony.savage@mcfc.co.uk.
Sessions take place from the week commencing November 16th at the following venues at the following times:
BADMINTON
Satellite Clubs
Manchester Velodrome
National Cycling Centre
Stuart Street
Manchester
M11 4DQ
Tuesday 6pm – 7pm
North Manchester High School for Boys
Charlestown Road
Blackley
Manchester
M9 7FS
Wednesday 4pm – 6pm
Moss Side Leisure Centre
Moss Side Lane East
Moss Side
Manchester
M15 5NN
Thursday 6pm-8pm

St Matthews High School
Nuthurst Road
Moston
M40 0EW
Friday 5pm-6pm
Abraham Moss High School
Crescent Road
Crumpsall
Manchester
M8 5UF
Friday 5.30pm – 7pm
Hub Club
Our Lady's Sports College
Alworth Road
Blackley
Manchester
M9 0RP
Monday 5.30pm – 8pm
JUDO
St Clements Primary School
Abbey Hey Lane
Higher Openshaw
Manchester
M11 1LR
Monday 3.30pm – 5pm
Abbey Hey Primary School
Abbey Hey Lane
Gorton
Manchester
M18 8PF
Tuesday 3.30pm – 5pm
St Peter's RC High School
Kirkmanshulme Lane
Gorton
Manchester
M12 4WB
Wednesday 3.30pm- 5pm
Cedar Mount High School
Matthews Lane
Gorton
Manchester
M18 7SP
Thursday 2.15pm-4.15pm
Hub Club
Wright Robinson Sports College
Abbey Hey Lane
Gorton
Manchester
M18 8RL
Friday 3.30pm – 5pm
TABLE TENNIS
Satellite Clubs
King David High School
Eaton Road
Manchester
M8 5DY
Monday 3.45pm – 4.45pm
North Manchester High School for Boys
Charlestown Road
Blackley
Manchester
M9 7FS
Tuesday 3pm-4pm
St Matthew's RC High School
Nuthurst Road
Moston
Manchester
M40 0EW
Wednesday 3pm-4pm
Abraham Moss High School
Crescent Road
Crumpsall
M8 5UF
Thursday 3.20pm-4.20pm
Hub Club
Our Lady's Sports College
Alworth Road
Blackley
Manchester
M9 7FS
Friday 6pm – 8pm
VOLLEYBALL
Satellite Club
St Damian's Science College
Lees Road
Ashton Under Lyne
OL6 8BH
Tuesday 4pm-5pm
St Thomas More High School
Town Lane
Denton
Wednesday 4pm-5pm
Aldwyn Primary School
Lumb Lane
Audenshaw
M34 5SF
Friday 4pm – 5pm
Hub Club
Fairfield High School for Girls
Fairfield Avenue
Droylsden
Manchester
M34 6AB
Sunday 2pm – 4pm
Monday 4pm – 6pm