CITC were delighted to be a part of the recent women's Football Weekend celebrations.
To celebrate Women's Football Weekend and the launch of our own Cityzens Giving campaign, Young Leaders from the City Girls project in Manchester, which is supported by SAP, took part in a number of activities.
On Friday 15th November, six Young Leaders were invited to watch a MCWFC open training session followed by attending the press conference ahead of the fixture against West Ham on Sunday 17th November.
The Young Leaders were able to ask questions whilst in the conference around match day preparations and had the opportunity to meet Steph Houghton. Following this, City in the Community (CITC) delivered a workshop to the Young Leaders and a group of BTEC female students at Connell Sixth Form College on female leadership.
It was a pleasure to have both Georgia Stanway and Janine Beckie join the workshop and share their experiences of being a female in football.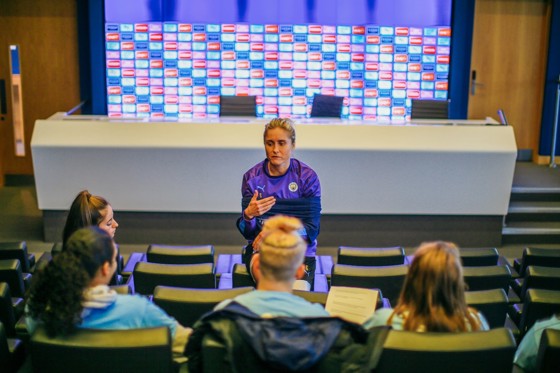 On Sunday 17th November, CITC were able to showcase the City Girls project in Manchester through a variety of different match activities including flag bearing, mascots, a half-time coaching session on the pitch and a certificate presentation to the Young Leaders who have most recently completed their training.
All of the Young Leaders were delighted to be a part of the weekend's activities to display their skills and become role models for the younger girls involved in the project.
For more information on CITC Women's & Girls football programs click here.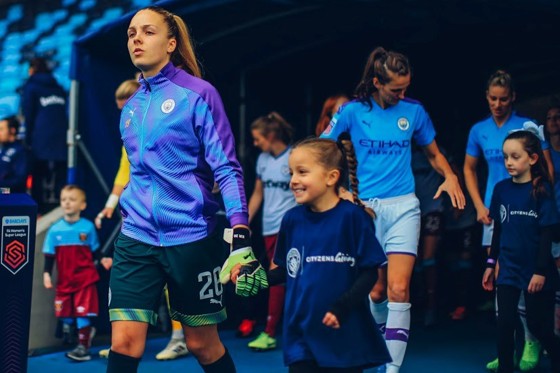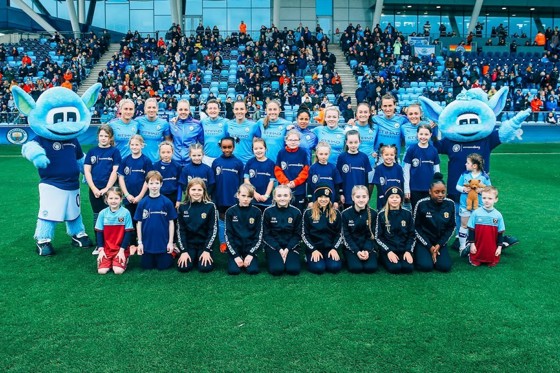 :