Community News
1
New disabled facility opens at Etihad Stadium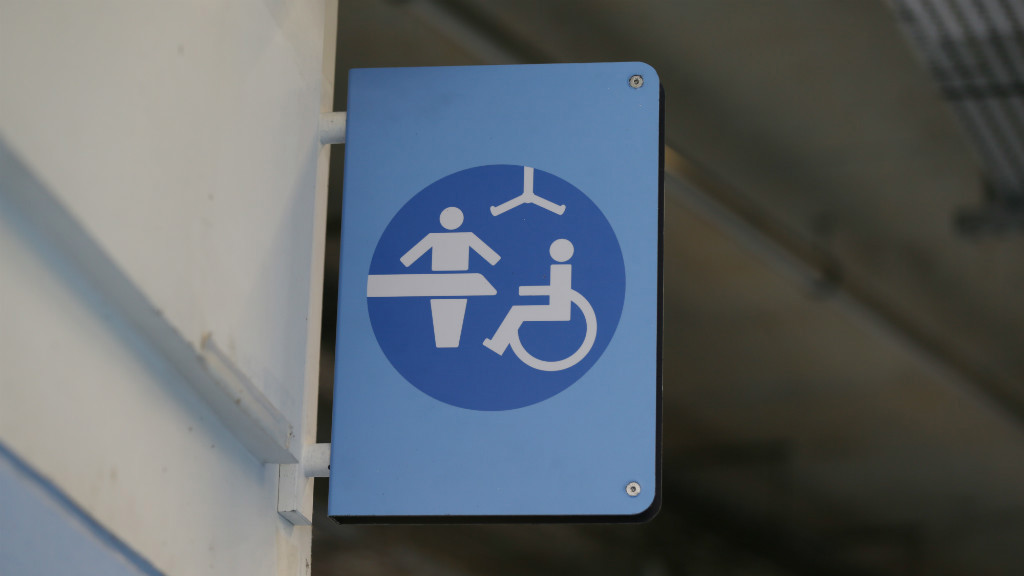 Matchdays at the Etihad Stadium have been made easier for Manchester City's disabled supporters, thanks to a new installation, which opened at the 1-1 draw with Everton.
The introduction of a 'Changing Places' facility will allow the Club to better meet the needs of supporters who require accessible toilets at the home of the Blues.
Different to standard accessible toilets, Changing Places facilities offer users more space and also include a hoist and a height adjustable adult-sized changing bench.
A significant step forward in the Club's provision for its disabled fans, the new facility also features a height adjustable and remote controlled sink and a fully accessible shower.
Commenting on the Club's progress, Disabled Access Officer, Dan Lovesy said: "Manchester City prides itself on being inclusive and working with all our supporters to provide a safe and welcoming environment.
"We are delighted to have a changing places facility at the Etihad Stadium to ensure we cater for the needs of our supporters."
This latest instalment is just one of a number of ongoing enhancements we are looking to make throughout the course of the season, as a new dedicated Access Team focus on improving stadium facilities and access for disabled supporters.
As they celebrate their 10 year anniversary, Rossanna Trudgian, co-chair of the Changing Places consortium, is delighted with the opening of the Blues' new facility.
She added: "Manchester City can be proud of the investment that the club has made in providing these facilities for those who need them. It is fantastic to see more and more Changing Places toilets being installed at Premier League Football Clubs.
To help us as we continue to improve accessibility at the Club, please complete this short survey. A signed 2016/17 home shirt is up for grabs!
For more information about the Changing Places or access arrangements at the Etihad Stadium, the Access Team can be contacted on disabledtickets@mancity.com or by calling +44(0)161 444 1894 (option 1,1,1), Monday to Saturday 9am to 5:30pm (closed Sunday and Bank Holiday).
Alternatively, please visit visiting www.mancity.com/access