Community News
1
Man City back Stonewall's Rainbow Laces campaign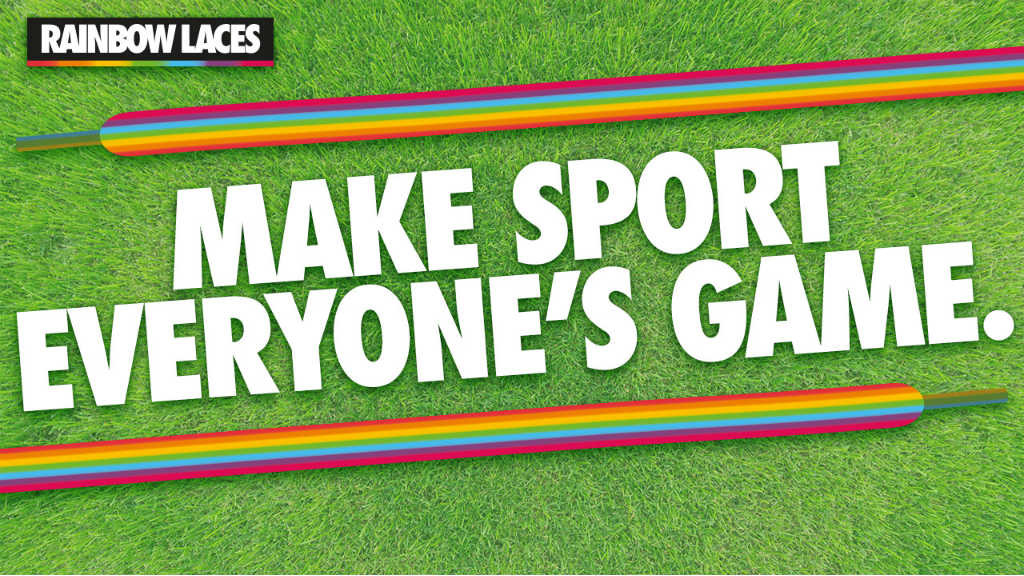 Manchester City is once again supporting Stonewall's Rainbow Laces campaign as part of its commitment to LGBT inclusion in sport.
In backing this nationwide movement, the Club - who do so with City in the Community and Canal Street Blues - continues its on-going work to challenge discrimination and celebrate diversity in football.
The addition of rainbow colours to City's social media channels kicked off a host of activity planned for Stonewall's week of action, which will also see City in the Community coaches hand out rainbow laces at their football sessions.
Canal Street Blues - the official LGBT Supporter's Club - will join the celebrations when City take on Burnley at Turf Moor on Saturday, where CityTV will also be sporting the rainbow laces.
John Browne, Chair of Canal Street Blues, is proud to see the whole club coming together in support of Stonewall's campaign to make the LGBT community feel welcome and included in football and at Manchester City.
"Being a gay fan of Manchester City is such a positive experience," he said.
"As well as supporting other activities throughout the year, most recently we teamed up with the Club for our annual Manchester Pride activities, including raising the rainbow flag at the Etihad Stadium and for the very first time, having an open top bus at the Manchester Pride parade.
"At Canal Street Blues we're looking forward to continuing a great season of football from a club we know really values its LGBT+ supporters"
To find out more about how Stonewall is supporting and empowering young LGBT people in sport, visit the Stonewall website.