Community News
1
CITC auction iconic City badge items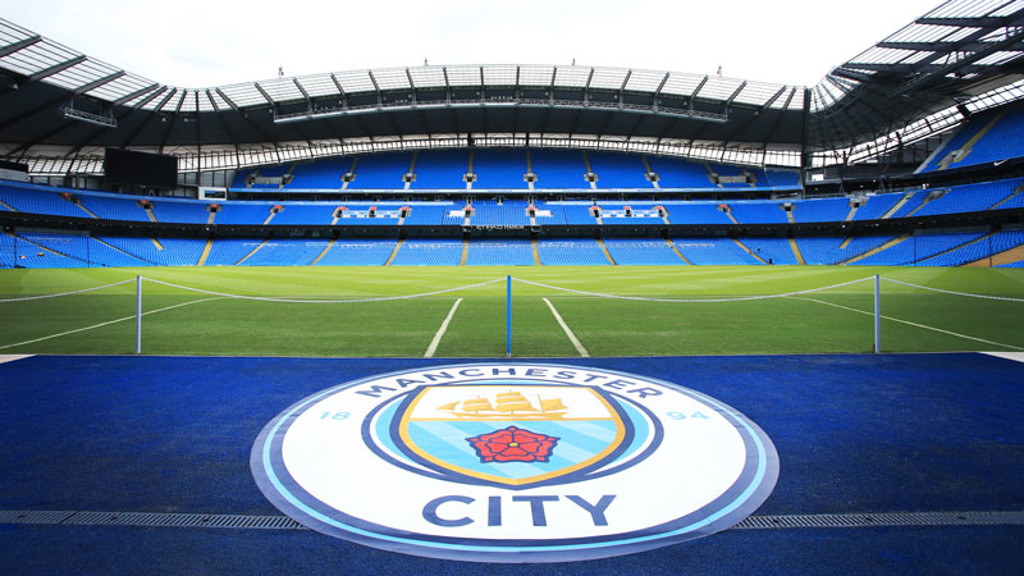 PRIDE OF PLACE: Our new crest ready for the first game of the season.
As Manchester City embark on a new chapter of its history, the team at City in the Community are offering you a once in a lifetime opportunity to get your hands on a piece of history.
The club have donated iconic pieces such as dug out seats, corner flags, Pride in Battle tunnel signs and even Manchester City's famous blue carpet which you can own through this one off charity auction.
City in the Community want to get the fans involved to raise as much money so that we can have a positive influence on the lives of as many young people and adults with the local community as possible.
Mike Green, Head of City in the Community, noted: 'As we look to begin the new season with our new badge, we are giving fans the opportunity to own unique branded fixtures, fittings and furniture from the previous seasons. Annually, City in the Community works with more than 35,000 people, delivering more than 7,800 sessions and 13,000 hours of football opportunities to help shape the lives of local people. Every penny raised will go back into the community to continue this work!"
The auction lots are varied and wide in number, offering an array of niche and historic items available for Manchester City supporters including: nine dug our seats, ten framed 2008/09 Manchester City Home Shirts signed by players such as Robinho, Joe Hart and Craig Bellamy, eleven corner flags, Pride in Battle tunnel sign, Keep off the grass sign and much, much more.
The auctions will be open throught July and August so please visit http://www.charitystars.com/foundation/city-in-the-community and help us continue our work.