Community News
1
Santa Stroll returns for 2015!
Calling all City fans! Get ready to don your blue Santa suits for a good cause...
City in the Community are encouraging Blues fans to head to the Etihad Campus this Christmas to help change lives through football.
In its sixth year, Santa Stroll will take place on Sunday 6 December among an array of festive-themed events at the Etihad Stadium from 9:30am, including a wipe-out challenge, snowboard simulator and a rodeo reindeer.
The 5km course will kick off at 11:30am and encompass the Academy Stadium, the community bridge, the Etihad Stadium and pitchside.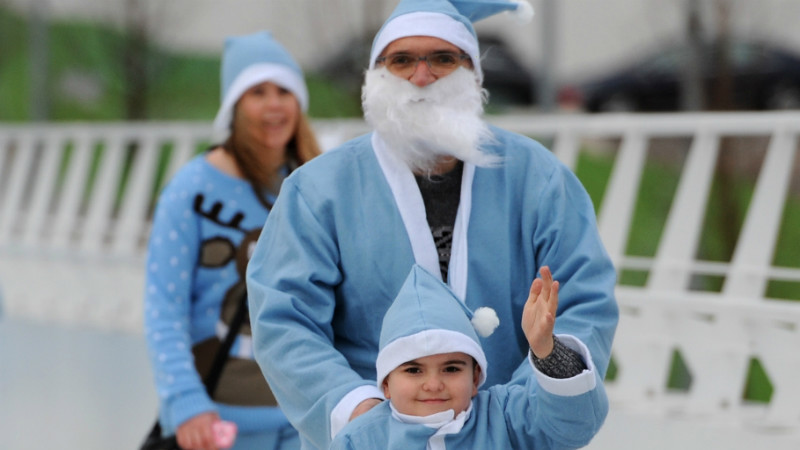 Blue Santas have the option to stroll the route or take part in the more energetic Santa Dash starting a few minutes earlier.
The iconic blue suits are now available from [email protected] reception from 12pm each day at the Etihad Stadium.
Alex Williams MBE, City in the Community Ambassador said: "Every year, I'm inspired by the number of people who get behind their Club and City in the Community with their families and friends to take part in Santa Stroll.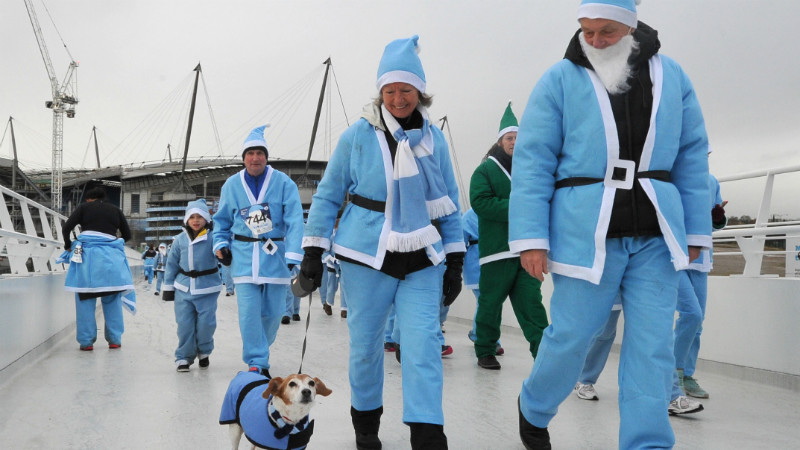 "Our course is fully accessible for push chairs, wheelchairs and sleighs so we are calling on all City fans to get involved and help raise money for the Foundation."
Click here to register. The entry price for the festive stroll is £25 for a family (two adults and two children), £10 for adults and £5 for children.
Admission includes your own sky blue Santa suit, a race number and all young people will be awarded a goodie bag upon finishing the route.