Community News
1
City teams join up to support CITC
Stars from New York City FC, Manchester City Women and the Manchester City Elite Development Squad took time out from their busy schedules to get involved in a City in the Community multi-sport event at the recently opened, City Football Academy (CFA).
World Cup winner David Villa joined teammate Sebastián Velásquez, striker Toni Duggan and youngsters Billy O'Brien and Olivier Ntcham to sample a host of different sports with more than 30 participants from Failsworth School and Fairfield High School.
City in the Community's Premier League 4 Sport (PL4S) programme, offers 11-19 year olds from the local community weekly opportunities to develop their skills and try different Olympic sports including: netball, judo, badminton, basketball, tennis, handball and hockey.
Players tried their hand at volleyball, practised their tennis forehands and dribbled with a basketball during the event.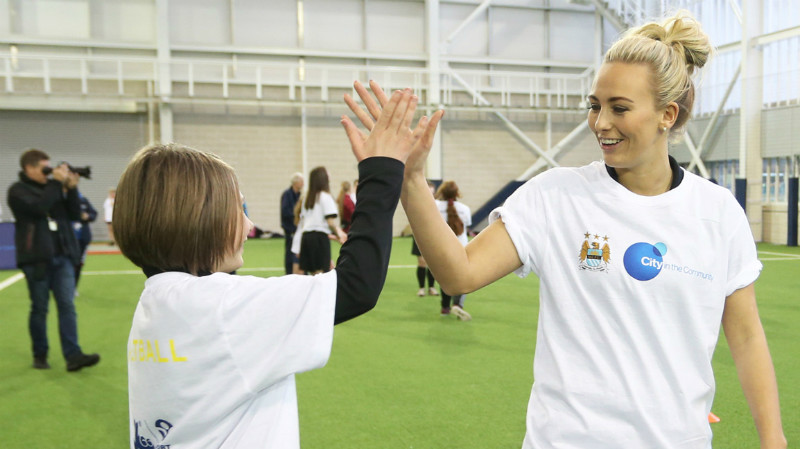 Duggan enjoyed the taster session, commenting: "In the last six months, CITC's Premier League 4 Sport programme has touched the lives of more than 800 young people in the local Manchester community.
"Today, I was able to experience the initiative's positive impact first-hand and it's absolutely fantastic to see so many young people getting involved in sport."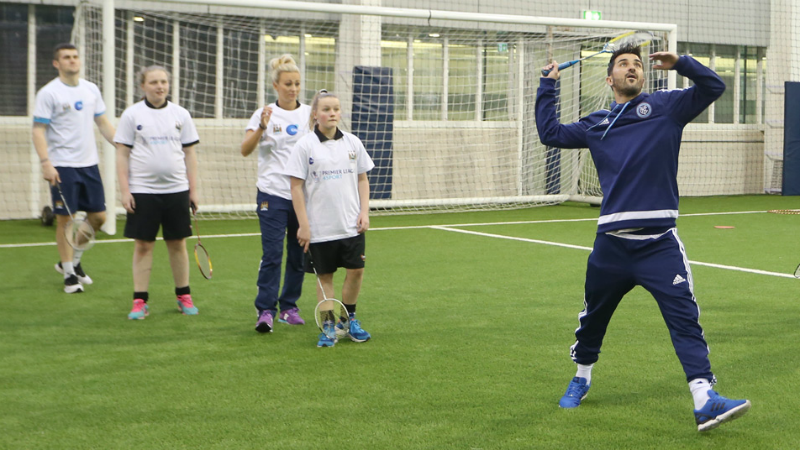 In agreement, Villa declared: "We've really enjoyed today and it was a lot of fun trying the different sports!
"Having Toni, Billy and Olivier there made the experience even more memorable for both me and Sebastian."
To find out more about City in the Community, visit mcfc.co.uk/community.