Community News
1
Blue Santas take to Etihad for charity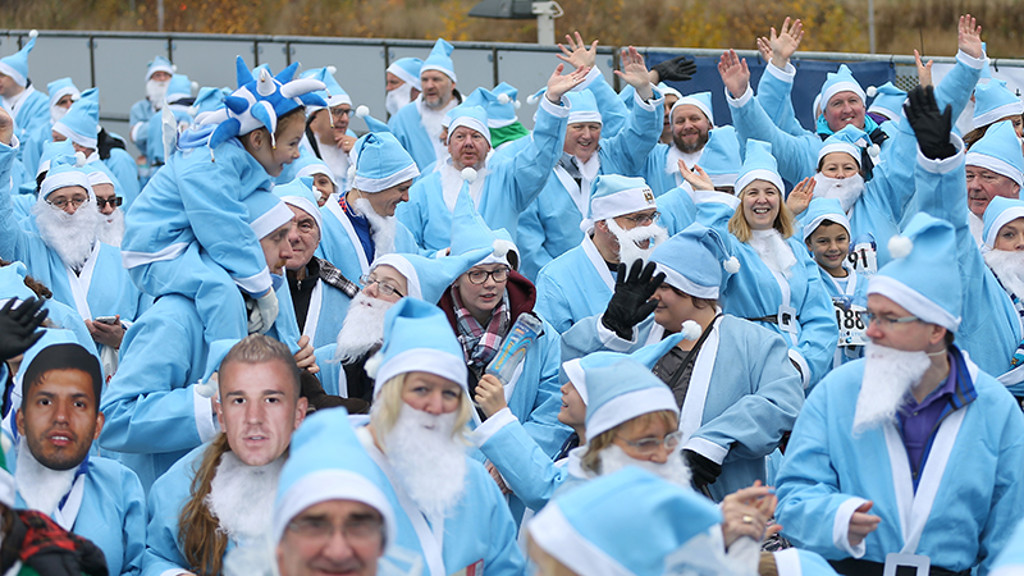 Santa Stroll 2015
On Sunday 6 December, City in the Community (CITC), hosted its sixth annual Santa Stroll as sky blue Santas took to the Etihad Campus to raise money for a good cause.
Hundreds of Manchester City fans braved the elements and donned their blue Santa suits as they took to the Etihad Campus, in aid of charity.
CITC, which aims to help empower the lives of local people through football, hosted its annual Santa Stroll fundraising event for the sixth time, which sees supporters make their way around a festive 5km course.
With a klaxon in hand, former player and CITC supporter Michael Brown was on hand to start the stroll and high five participants as they crossed the finish line.
There were plenty of activities taking place for all the family to enjoy at City Square, including a Barclays Activity Area with Rodeo Reindeer and Santa's Grotto, live music and warm food, as well as great Christmas competitions and special guests.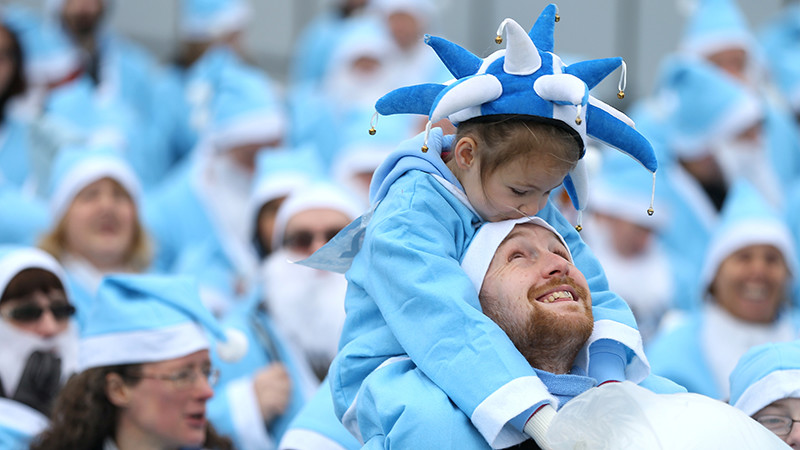 Jacqueline Parry took part for the first time this year, with four generations of her family. She said: "We all had a brilliant time, despite the weather! The children loved meeting Santa and we'd definitely take part again. The family are huge supporters of City in the Community and we're so pleased to be able to support."
Alex Williams, City in the Community Ambassador, said: "It's been fantastic to see so many blue Santa suits around the Etihad today. Their support will ensure that City in the Community can continue to enhance the lives of thousands of people across Manchester.
"The annual event has become immensely enjoyable for fans of all ages and we hope that everyone enjoyed the festive activities on offer, as well as the iconic route around our campus, which is celebrating its first year anniversary this month!"
Santa Stroll's sister event, Santa Dash, took place on Sunday morning as well and saw Damien Nichol winning the 5km sprint in a record time of 16 minutes and 55 seconds, setting the bar high for next year's braver dashers.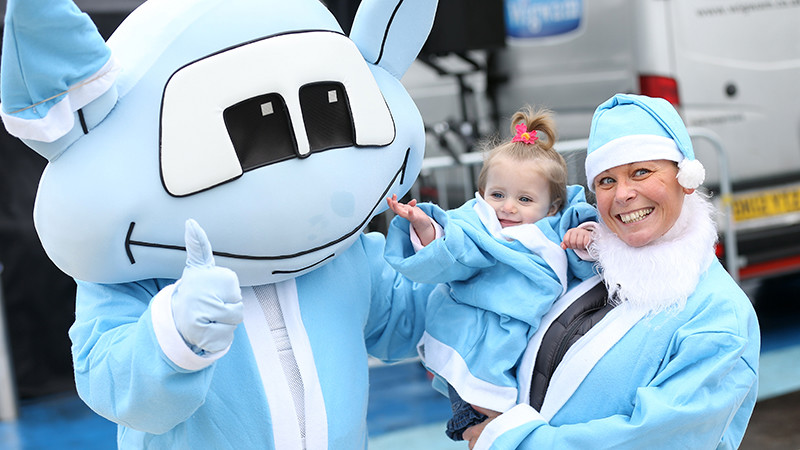 CITC is on the cusp of its 30th year, using the power of football to tackle pressing social issues in Manchester around the five core themes of crime prevention, inclusion, physical and mental health, employability and education.
For more information, visit: www.mcfc.co.uk/community