Community News
1
Santa Stroll is back for its fifth year!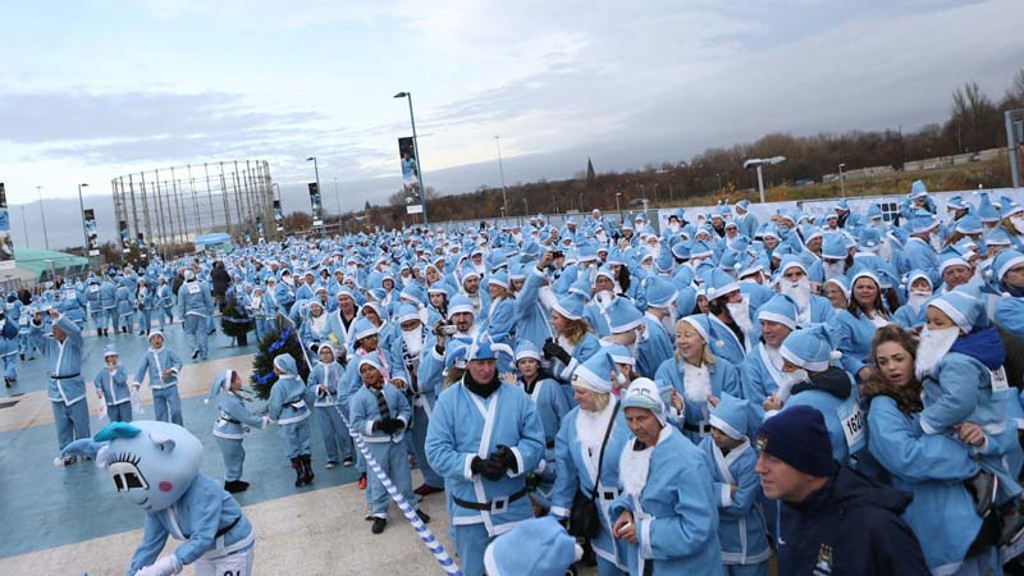 mercer way
Calling all City fans! Get ready to don your blue Santa suits for a good cause...
City in the Community, which is celebrating its 28th year, is encouraging Blues fans to head to the Etihad Campus this Christmas to help empower lives through football.
In its fifth year, Santa Stroll will take place on Sunday 14 December among an array of festive-themed events at City Square from 9.30am, including a rodeo reindeer, festive feasts and the opportunity to meet Father Christmas in Santa's Grotto!
With thousands expected to take to the sky blue 5km course, the route will feature a pit stop to the first team dressing room and for the first time, City strollers will use the bridge which leads into the newly built City Football Academy.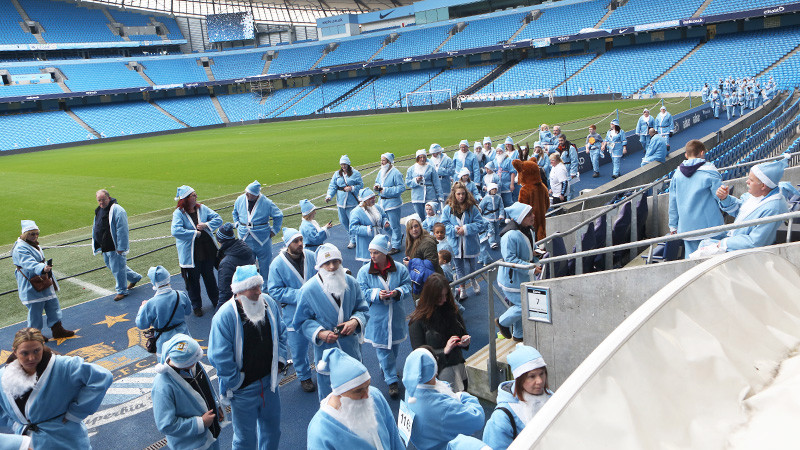 Mike Green, Head of City in the Community said: "We are excited to see the return of our iconic Santa Stroll for its fifth birthday.
"City in the Community has worked for more than 28 years with the most in-need people across Greater Manchester so by taking part, you'll be raising money that will make a big difference in the local area.
"Our course is fully accessible for push chairs, wheelchairs and sleighs so we are calling on all City fans to get involved and help raise money for the Foundation."
The entry price for the festive stroll is £25 for a family (two adults and two children), £10 for adults and £5 for children. Admission includes your own sky blue Santa suit, a race number and all young people will be awarded a goodie bag upon finishing the walk.
How to buy your suit
Suits are on sale Monday to Saturday and all matchdays at the checkout at the City Store at the Etihad Campus from Friday 7 November.
To find out when the City in the Community Santa Stroll team will be in store for you to buy or collect your suit, click here to view a timetable.
Reserving your suit
To make sure you don't miss out on securing your place at this year's Santa Stroll, you can purchase your suit online at the See Tickets (booking fees apply) where you will receive a code to redeem your suit at the dates and times shown on the above timetable.
City in the Community will benefit from the all the money raised by the entrance fees, but runners can raise money for any other cause if they wish.
To take part, visit mcfc.co.uk/santastroll