Community News
1
Etihad welcomes CITC coaches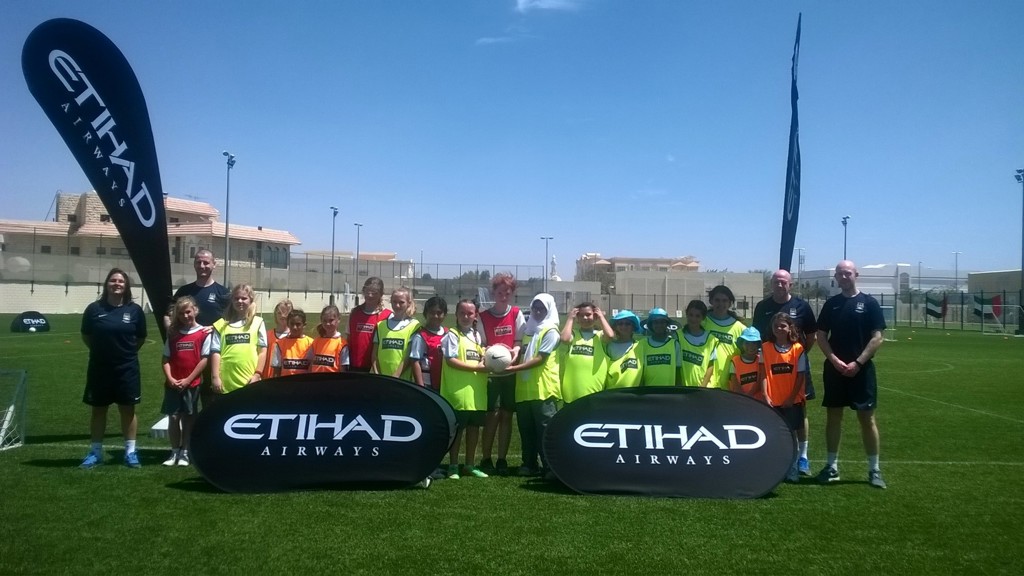 citc
Etihad Airways has welcomed coaches from Manchester City Football Club to its Community Football Week, which is currently taking place in Abu Dhabi and Al Ain until 27 March.
School children between the ages of seven and 14 are taking part in the soccer event which will feature top tips and advice from four Manchester City Community coaches, including football skills and drills, health, fitness, nutrition and disability football coaching
The aim of the Etihad Community Football Week is to promote the beautiful game to youngsters of all abilities in the UAE and encourage them to learn more about the benefits physical activity and healthy eating.
Peter Baumgartner, Etihad Airway's Chief Commercial Officer, said: "Etihad Airways has a great history of supporting community grassroots sport in the UAE which over the years has included highly successful rugby and soccer schools.
The new look Etihad Community Week is another important development in this commitment which will see a greater focus on young people from all backgrounds in the Emirates and helping them to have a healthier lifestyle and enjoying sport at the same time.
Mike Green, Head of the Club's Foundation, City in the Community, commented: "We're excited to be going over to the UAE to lead sessions already being delivered to young people across Manchester.
"We're passionate about engaging as many communities as we can through the power of football, this lies at the heart of everything we do at the Club."
During the course of the Etihad Community Football Week, the coaches will visit Al Ain International School, Al Mushrif School, Al Bateen Secondary School and The British International School Abu Dhabi.
The Manchester City coaches will also visit the Future Centre for Special Needs to work with young people with a variety of disabilities and additional needs.