Community News
1
The Taylor Family Foundations sponsors Velocity 2014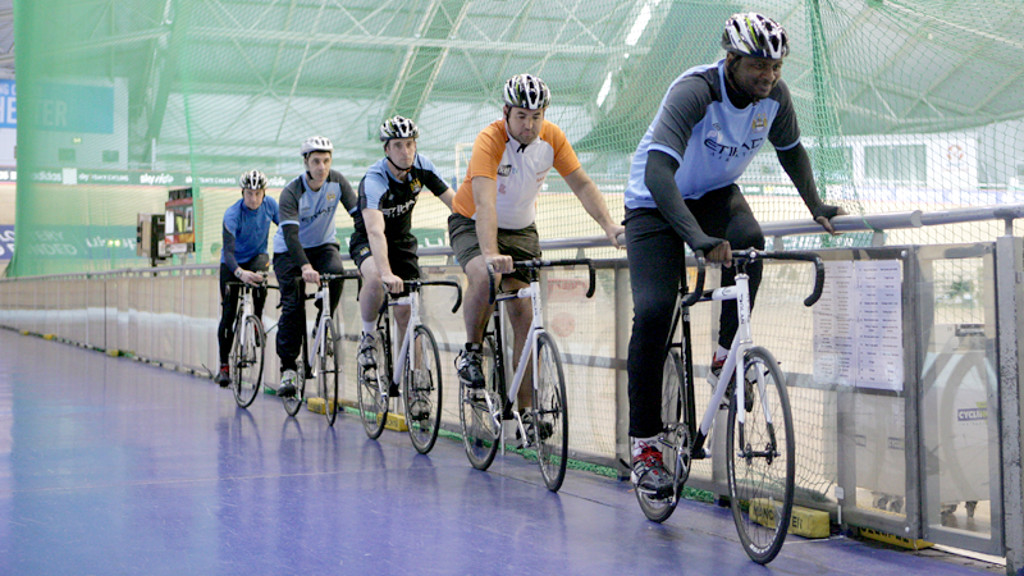 VIEIRA VELOCITY
City in the Community are delighted to announce The Taylor Family Foundation as the sponsor of Velocity in its second year.
Established in 2007 by Ian and Tina Taylor, their family foundation was set up with the intention of a commitment to their already long term programme of giving and supporting existing charitable associations.
The Taylor Family Foundation shares the same objectives as the City in the Community Foundation, to help and support young people, especially from disadvantaged backgrounds.
Ian, a huge Manchester City Fan based in London, has committed to supporting Velocity with this sponsorship, allowing all proceeds from the event to benefit young people in the local community.
Velocity will feature over 300 riders, riding in teams of 5, over a 1 hour period. In the track centre over 300 children will take part in sporting activities on 22nd March 2014.
Places are still available for teams to sign up with entry fees ranging from £100 per team in off peak hours to £500 per team in peak hours. Each team can compete for prizes like 'The Highest Fundraisers' 'Most Distance Travelled' and 'Fastest Lap' each hour.
Sign up today and make a difference to the lives of others, as well as enjoying a great experience on the Velodrome track at the National Cycling Centre. To find out more information, please visit www.mcfc.co.uk/velocity or call 0161 438 7836.
Manchester City F.C. and City in the Community would like to say a huge thank you to The Taylor Family Foundation for their support of Velocity.
For more information on the great work of the foundation, please visit www.thetaylorfamilyfoundation.co.uk.