Community News
1
Kick It Out: Duggan helps set the standard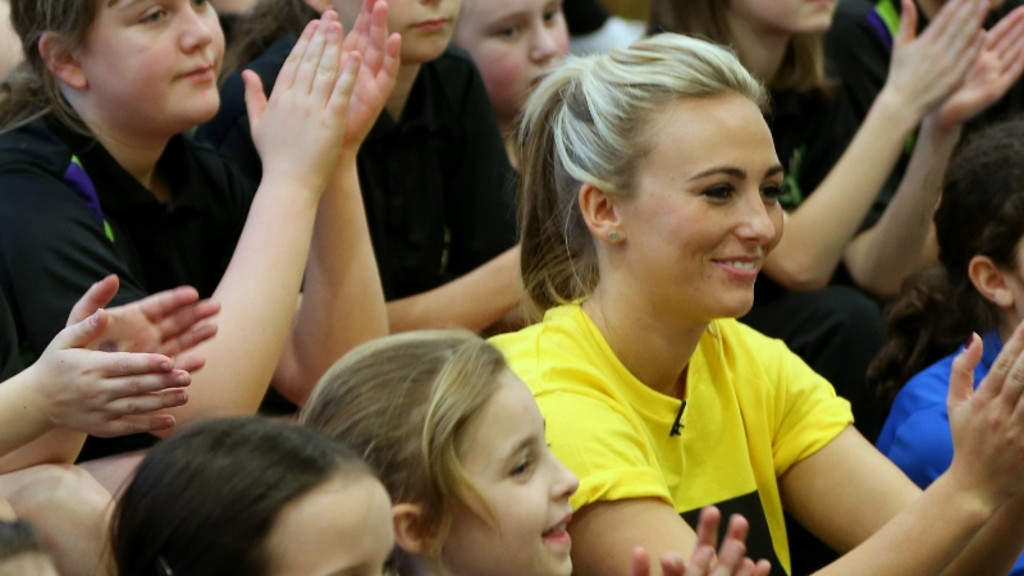 toni duggan kick it out
Manchester City Football Club have been awarded the Intermediate level of Kick It Out's Equality Standard for Professional Football Clubs in recognition of their efforts to combat discrimination.
To mark the occasion Manchester City Women's striker and England international, Toni Duggan, took time out of her busy training schedule to help deliver a coaching session to girls at Denton Community College alongside the Club's Foundation, City in the Community.


The Intermediate level of the Standard provides a framework to encourage the development of best practice and policies to ensure that professional football is genuinely accessible to all.

Nic Scott, Head of Safeguarding at Manchester City Football Club commented: "Manchester City is committed to promoting equality of opportunity, diversity and respect across all its activities. Being awarded the Intermediate level of the Equality Standard is recognition for the work we continue to do to ensure equality is embedded within the heart of the Club. The assessment process allowed us to look at how we weave this commitment through all our activities and has even led to some improvements in provision for supporters and participants."
Roisin Wood, Director of Kick It Out, said: "Manchester City has clearly demonstrated the importance they place upon promoting equality and diversity by enhancing their internal policies and practices.
"The 'City in the Community' scheme also undertakes a wide range of work across the local community and has made a major contribution towards the club creating a comfortable and welcoming environment for people of all backgrounds. The club has led a real drive in increasing female participation in football locally and has also recently entered a full-time team into the Women's Super League for the start of the 2014/15 season.
"Kick It Out has been hugely impressed with the level of engagement City has shown with all of their stakeholders and hopes to see other clubs follow their lead."
The 22-year-old's visit formed part of a Kick It Out's 'Next 20' event, of which Toni is an ambassador. Toni joined the young people as they learned words and phrases in British Sign Language, led by the National Deaf Children's Society' (NDCS). The Blues manager, Manuel Pellegrini also joined Toni to receive the award on behalf of Manchester City.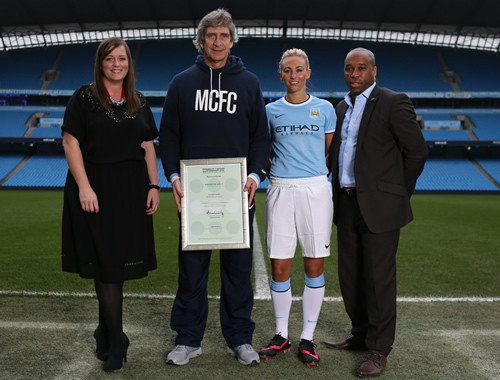 The Club has been working alongside Kick It Out to deliver evidence against a series of objectives that ensure action in all areas of our operation; from the complaints reporting policy and the provision of a disability access audit to the training of staff and employee personal development.