Community News
1
Appear in the first team photo!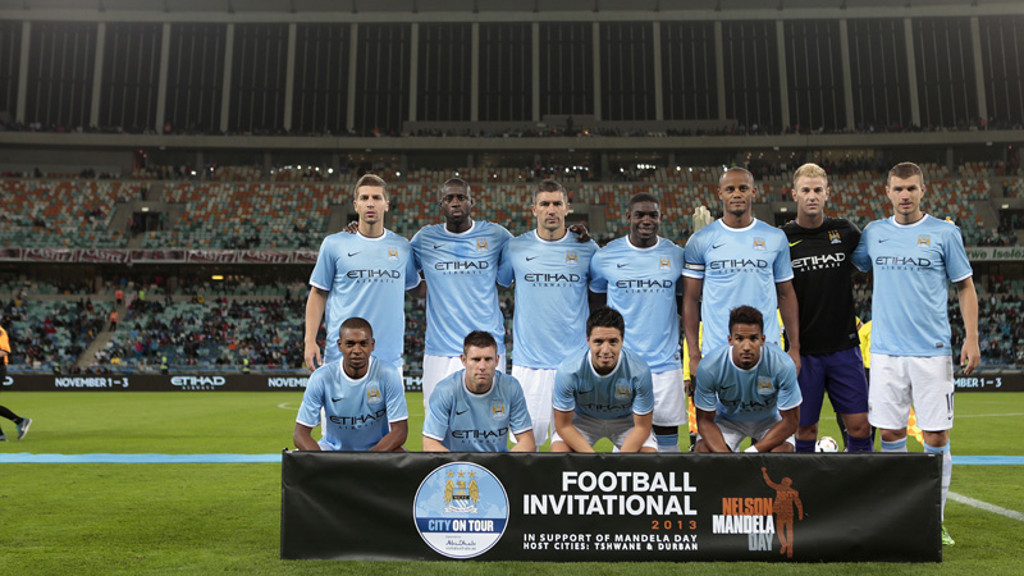 team
City in the Community are offering a unique limited edition experience for four lucky City fans.
We are giving supporters a chance to appear in their own personalised photograph on the pitch at the Etihad Stadium.
This official first team photograph will feature our new signings Alvaro Negredo, Stevan Jovetic, Jesus Navas and Fernandinho as well as all of your other City favourites, new manager Manuel Pellegrini and coaching staff.
As well as this amazing opportunity, you will receive a tour of the stadium, lunch with Alex Williams and the brand new 2013/14 Nike kit to wear for the photo and then keep as a memento of your special day.
To win this limited edition experience, simply place your bid by visiting the official City in the Community Ebay page.
The highest bidder at the close of the auction will be invited to the Etihad Stadium with three friends or family members to stand amongst the title contenders as they pose for the official Club photographer.
All proceeds raised will go towards benefitting young people within our community through the continued work of CITC across Manchester.
The auction will open at 5.30pm on Friday 16 August and end on Sunday 25 August at 5.30pm.
Don't miss out on this incredible opportunity!