Former City boss Sven Goran-Eriksson and goalkeeper David James have both explained why they wanted to get involved with Soccer Aid, which takes place this weekend at the Etihad Stadium.
Goran-Eriksson took charge of City during the 2007-08 campaign, securing our first league double over Manchester United in 38 years, and will be in the dugout once again to manage the England XI, which will include former Three Lions international, James.
The charity match, which since 2006 has brought together a selection of retired professional footballers and famous faces to pit their wits against each other in England and Rest of World XI's, gets underway at 19:30pm (UK) on Saturday 4 September.
SOCCER AID FOR UNICEF 2021 | BUY TICKETS
All proceeds go towards raising funds for worldwide children's charity UNICEF, as they aim to help youngsters get the healthcare and education they need among other essential services following the impact of the coronavirus pandemic.
Furthermore, every donation made to Soccer Aid for UNICEF - up to £6.3million, until 30th November - is being matched by the Children's Investment Fund Foundation, helping to support the health and nutrition of children around the world.
And while football's competitive nature will never leave Goran-Eriksson, the Swede stressed that raising as much money as possible far outweighed the final result on the night.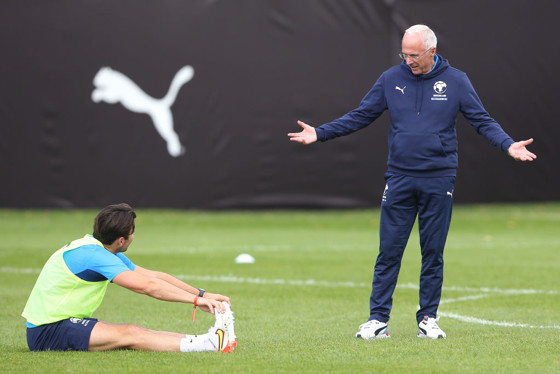 "We're going to try to win of course but that's not the most important thing, the most important thing is to raise money for children around the world," he declared at a Soccer Aid press event.
"That's why we're here, and everybody is nice and helps each other and respects each other.
"How you perform on Saturday is important but not that important, it's not the FA Cup or the Champions League final.
"What it's all about or at least the most important thing is to raise money. I'm very happy and honoured to be a part of it."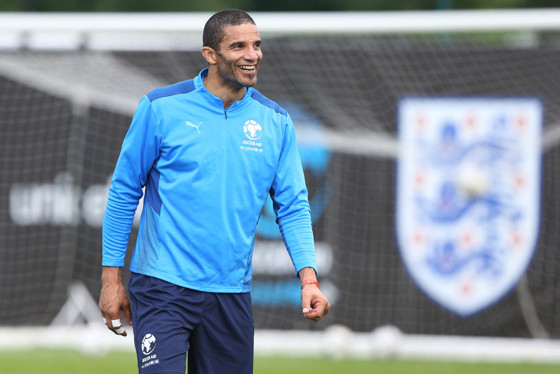 David James, who made a century of appearances for City between 2004 and 2006, also expressed his excitement ahead of playing in front of the Etihad crowd once again.
The former Three Lions stopper admits he would love for England to reclaim the crown in the 10th edition of the charity match but, like his former international manager, he jumped at the chance to be involved with such a worthy cause.
He said: "From a selfish point of view, it gives me a chance to play football in front of a crowd at the Etihad which is magnificent.
SOCCER AID FOR UNICEF 2021 | BUY HOSPITALITY
"But the real reason is being able to help UNICEF raise money, help underprivileged children and give joy to football fans.
"Last year when I played there were no fans but the event was still good, this though is a sold out Etihad – it's going to be special.
"A clean sheet would be nice, and you want to win the game, I can't help myself! But I'd also like to raise as much money as possible.
"If I let six goals in and we break the record for raising money then it's all worthwhile."