To celebrate 10 years of City's legendary striker Sergio Aguero, a special edition collectors set has been created to take you on a journey through his iconic career.
Featuring a signed shirt, a special edition golden boot plaque, a replica league winner's medal and a portfolio of iconic images, this wonderful tribute to our iconic number 10 is the perfect addition to any City home or office collection.
Adding this collectors set to your display will ensure your Club pride is always on show and would make for the ultimate gift for any die-hard City fan.
SHOP THE SERGIO AGUERO COLLECTORS SET

Grab your very own piece of history with a hand-signed shirt from his final season (complete with an exclusive, celebratory arm patch), a golden boot plaque to commemorate his record-breaking career and a limited edition medal.
Beautifully designed, a print portfolio also sits within the fabric of the box, featuring iconic images from Agüero's journey during his 10 years at City.
The Sergio Aguero Collectors Edition is now on sale - available both online and in store - and comes complete with a Certificate of Authenticity.
We offer free delivery for orders over £90 (€100, US$130), while Seasoncard holders and Cityzens members also get 10% off. Become a member here.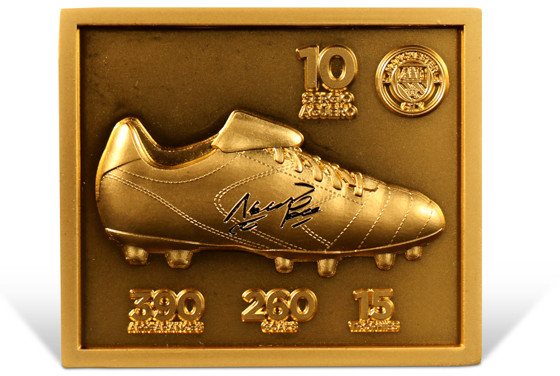 Don't miss your chance to get your hands on this stunning limited edition set and celebrate a true Manchester City hero.
Aguerooooooooooooooooooooooooooooooooooo!