We might be blue through and through but this Derby day, we're going green.
From 6 March, new recycling pods will be introduced at the Etihad Stadium in partnership with Etihad Airways.
Recycle, reward, repeat
The new recycling pods will be at the main entrances to the stadium from this weekend's game.
All you have to do is drop your plastic bottles in any of the pods and scan the QR code next to them to earn Etihad Guest Miles and help make a difference to the planet.
You can turn your Etihad Guest Miles into your next holiday, and we'll be working with Etihad Airways to turn your plastic bottles into something special in the future.
Watch this space.
Conscious Choices by Etihad
Like us, our partner Etihad Airways are also on a journey to transform the travel industry and protect the planet for future generations.
As part of their pledge to reach net zero emissions in 2050, they've recently introduced Conscious Choices; a programme that lets you earn miles and badges every time you choose to live or travel more sustainably.
Find out more at etihadguest.com/consciouschoices.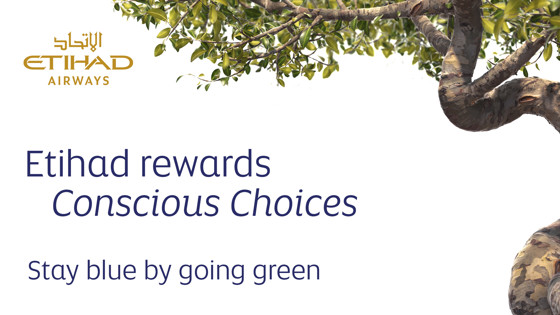 Manchester City has made significant steps on its sustainability journey in recent years, developing and adopting more environmentally friendly practices.
These include a managed waste system which means that zero waste is sent to landfill from the Etihad Campus, the removal of single-use plastics from the Stadium and successful trialling this season of edible coffee cups, increasing vegan food options and switching to compostable packaging amongst much more.
Make match days better for the planet
Here are three tips to stay blue by going green:
1. Use public transport or car share to get to the match, if you are able to
2. Offset the emissions you create when you drive with Etihad's Conscious Choices programme – you'll earn Etihad Guest Miles and a sustainability badge too
3. If you're flying to a game, pack light – the less your bags weigh, the fewer emissions you'll produce
For more planet-saving tips and ways to travel with a smaller footprint, visit etihad.com/sustainability.