One of City's Official Supporters Clubs joined fans from around the world by taking part in City in the Community's (CITC) annual Blue Run event.
Essex Blues members took to the streets on Sunday 11 April to support the mental wellbeing of youngsters in Manchester, playing their part in raising £25,000 in aid of CITC's new mental health project.
Manchester City's official foundation challenged fans to complete a two, five or 10km challenge as part of this year's 'virtual' Blue Run event, which included supporters of all ages, from Manchester to Melbourne.
And around 15 members of the Essex OSC, donning their City gear, signed up to run or walk through Thorndon Park, Brentwood.
Comprised of around 60 members, Essex Blues would meet on a monthly basis in the Chelmsford area in normal circumstances.
As such, like so many others around the world, they jumped at the chance to participate in the virtual blue run and used it to catch up in a socially distanced manner.
While all who took part were eager to get involved with such a worthy cause regardless, the opportunity for interaction with fellow supporters, in line with COVID-19 protocols, provided extra motivation.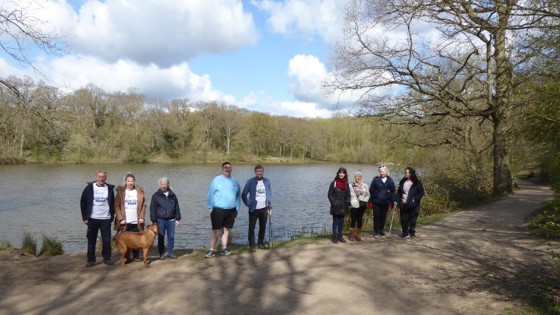 "It really was good to catch up with other Branch members again after the lockdown," Peter Grattidge, Chairman of Essex Blues declared.
"I think it's fair to say there was probably a lot more talking than running or walking!
"Most of us wore our Man City supporters' gear, causing a bit of a stir amongst other visitors to the Park."
To find out more about Manchester City's Essex Official Supporters Club, or your own local Supporters Club, visit supportersclubs.mancity.com