Picture Special
15
Behind the scenes: Away kit launch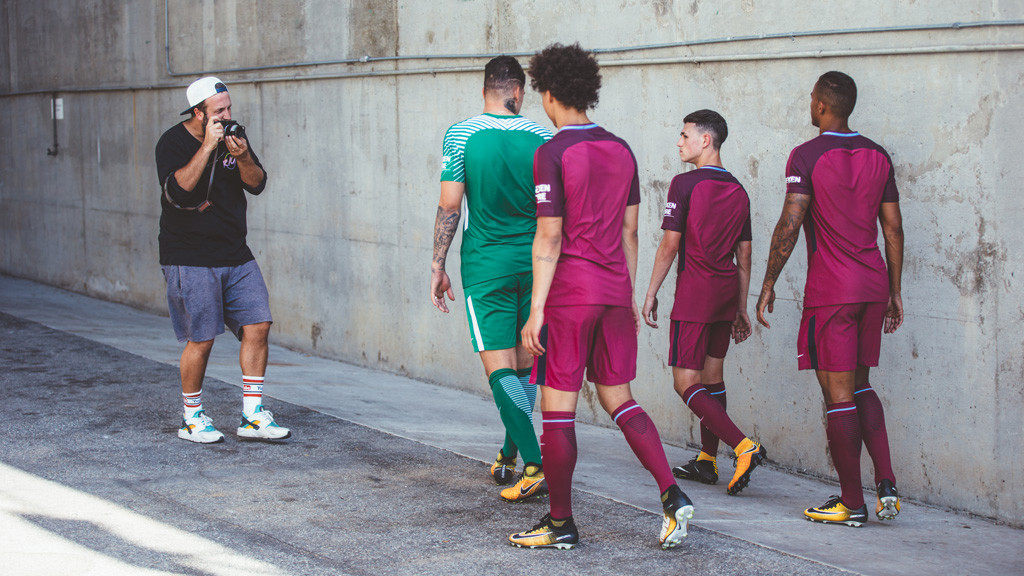 UP CLOSE: Paul Ripke snaps away.
East LA College's Weingart Stadium was the location for the reveal of the 2017/18 Manchester City away kit, with Danilo, Ederson, Phil Foden and Leroy Sane the first players to wear the all-maroon strip.
Renowned photographer, Paul Ripke, was the man to shoot the boys as they modelled in the sun and we had a camera there too, to take you behind the scenes.
Take a look at what happened below...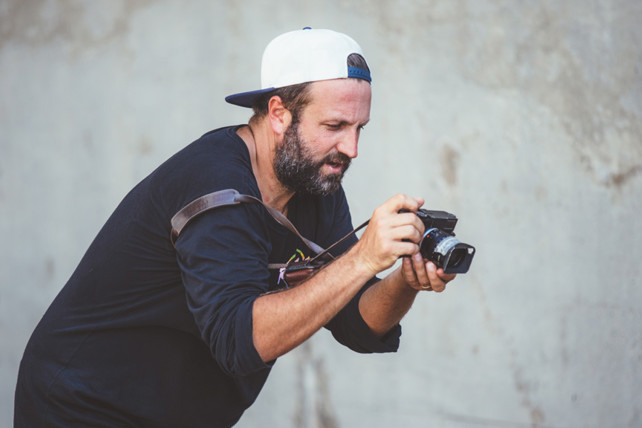 MAIN MAN: Hamburg-based photographer, Paul Ripke, was the man charged with capturing the reveal of our new away kit.
1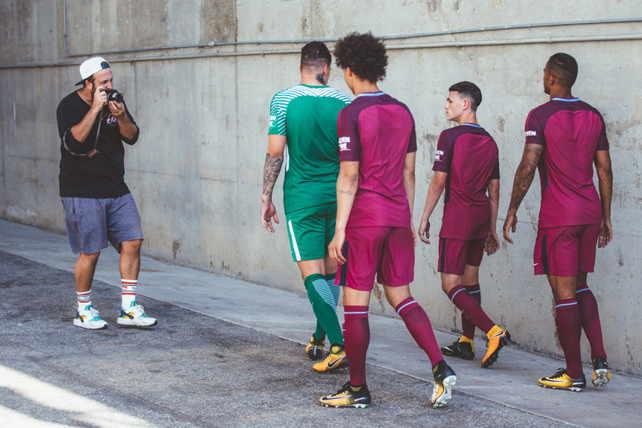 UP CLOSE: Paul Ripke snaps away.
2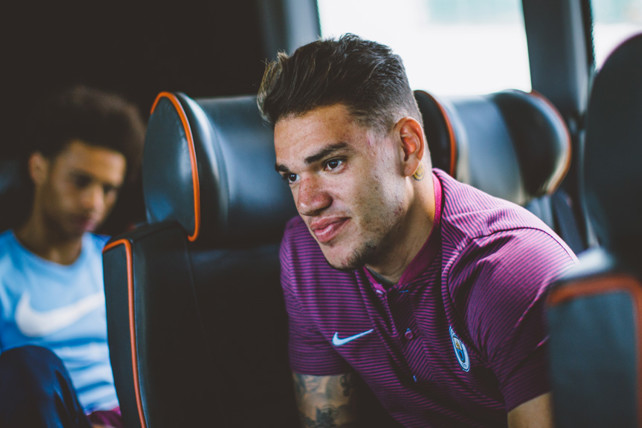 EN ROUTE: Ederson waiting for the modelling to begin.
3
LOCATION, LOCATION: Climbing the steps at East LA College's stadium.
4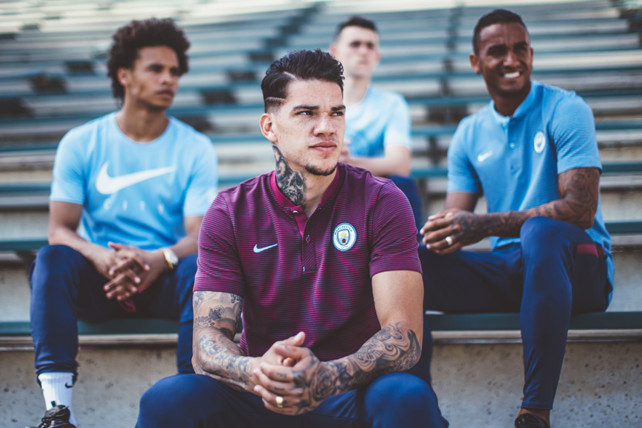 IN FOCUS: Our new keeper takes centre stage.
5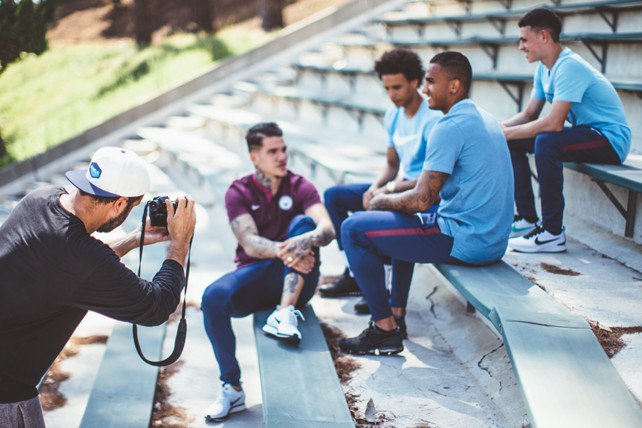 BLEACHER BOYS: Snappin' away.
6
PAPPED: Photographing, the photographer, photographing Danilo and Leroy...
7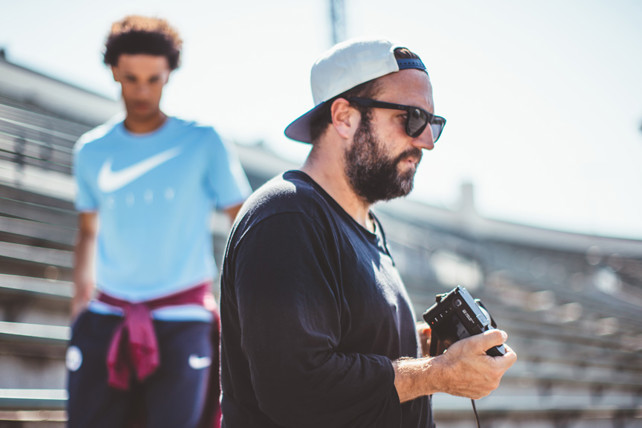 ALL DONE: Leroy nails a pose.
8
INDOORS: Ripke snaps away as the boys take a seat in the changing room.
9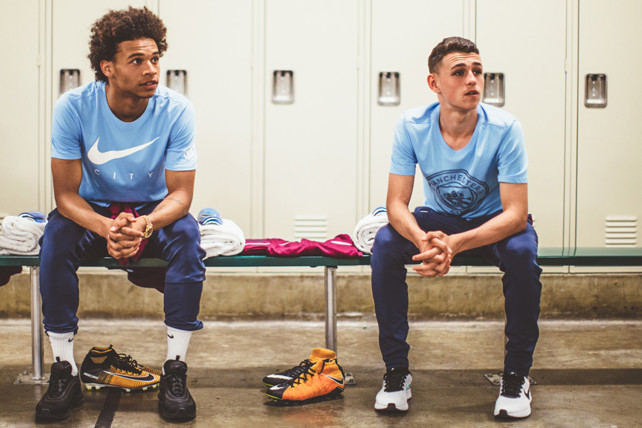 CHANGE: Leroy and Phil get ready to wear the new away kit for the first time.
10
BACK ART: Leroy displays his impressive tattoo.
11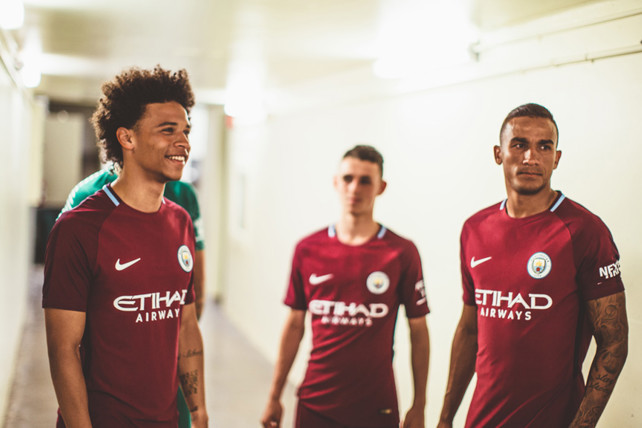 TUNNEL CLUB: At the 22,355-capacity Weingart Stadium.
12
MATCH READY: The away kit will be worn for the first time against Real Madrid.
13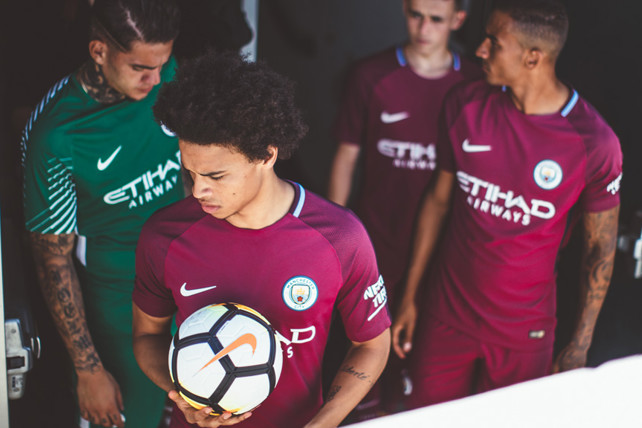 STRIKE A POSE: Leroy leads them out.
14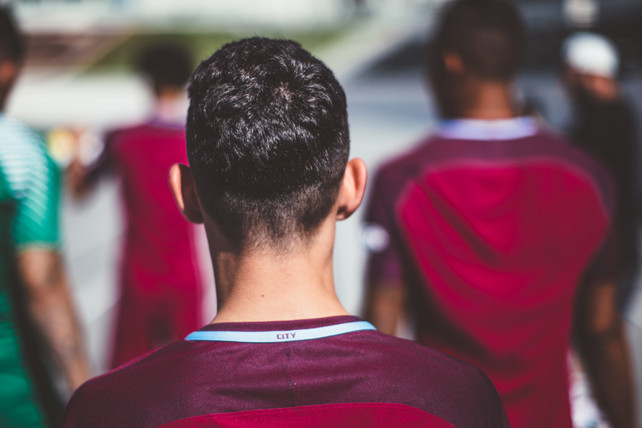 BACK TO IT: